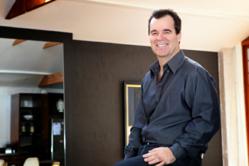 The best option would be to cultivate what resources we have now and come up with a different system that would work.
(PRWEB) April 06, 2012
Official figures have confirmed that the UK economy is going nowhere but down.
British economy is continually being threatened by the looming economic recession, mostly dragged down by the Eurozone crisis. Growth has slowed down, credit conditions are deteriorating, household expenses are getting tight and overall financial atmosphere remains dim for the UK. Businesses are also afraid to invest because of market instability. Property specialist Rick Otton warns that this current economic decline will put a lot of pressure unto the property market, which is "stagnant" right now.
With the economic meltdown approaching, people can expect harsher conditions. "It will be a tough year ahead of us, especially the first half of 2012. The UK economy is in a bind as the euro problem progresses for the worse and this puts a lot of pressure on businesses like the property market," Mr. Otton said.
A recent article from Investor Today said that lending conditions for this year will be tight, making it difficult for property investors and home buyers to buy properties.
"Most people rely on the banks for property purchasing. But with the banks imposing stricter lending regulations, it will be almost impossible for ordinary people to get a home loan with our current economic situation," Mr. Otton said.
The solution, according to Mr. Otton, relies on property investment strategies that do not depend on banks. For thirty years, he has introduced and promoted bank-free and money-free techniques in buying properties.
"I've been using these strategies and I've helped many students go up the property ladder by embracing creative real estate. With the recession causing uncertainty in the property market and the banks becoming helpless in the grip of the economic crisis, the best option would be to cultivate what resources we have now and come up with a different system that would work," Mr. Otton explained.
Mr. Otton's strategies were born during the Savings and Loans crisis of the early 90's in Texas which caused the bankruptcy of a major banking institutions in the US. Through creative thinking, Rick Otton was able to formulate property investing techniques that are flexible and innovative.
"It was a huge risk, but the effort was all worth it. The strategies that I used then are still effective today. I guess it's because we're experiencing the S&L crisis all over again. In these difficult times, only those who are brave enough to take the risk can experience financial freedom," Mr. Otton said.
Rick Otton shares his property investment strategies through real estate seminars and trainings. More information can also be accessed through his website: http://www.rickotton.co.uk/
About Rick Otton
Rick Otton is an original pioneer of creative property strategies. He is founder and CEO of We Buy Houses, a leading property enterprise which operates in the property markets of the United Kingdom, New Zealand, USA and Australia.
In 1991 he uncovered an innovative strategy of buying and selling real estate and went on to amass a portfolio of 76 properties in his first twelve months of active investing.
Since 2001, Rick has taught over 30,000 students to buy, sell and trade residential property without banks, debt or risk. By employing these same strategies many of Rick's students have made over a million dollars a year in cash and equity, using little or none of their own money, year after year.
In 2008 Rick revealed his strategies in the United Kingdom and became the creator of 'Houses for a Pound'.
He has appeared in the following Australian TV programs: 2004 ABC documentary 'Reality Bites' and on Today Tonight, Insight and A Current Affair. In October 2007 Rick gave a way a house on national TV during 2 episodes of Channel 9's Hot Property.
Rick Otton has also been featured in Your Property Network, Australian Property Investor, Lifestyle Trader Magazines and in the books: The Secrets of Property Millionaires Exposed!, Ideas: Original Perspectives On Life and Business From Leading Thinkers, Think and Grow Rich in Property, Insider Property Secret.
Rick Otton can be contacted via his website http://www.rickotton.co.uk