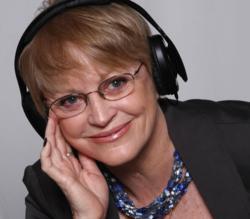 We talk about the experience of foreign-patients in medical centers of excellence throughout the world
Seattle, WA (PRWEB) April 05, 2012
Traveling4Health&Retirement (THR), North America's one resource for travel, destination locations, retirement, and medical travel news announces "Know before you Go" a new talk-radio program in the Traveling4Health media family.
Traveling4Health's mission is to share information, experience and inspiration and to help Americans better understand their health and wellness options whether traveling for medical treatment or retiring overseas.
The THR radio program has become an exciting tool in this regard. Each program mixes interviews with guest subject experts, thought provoking topics, and call-ins with questions, comments and opinions.
Traveling4Health&Retirement and "Know before You Go" radio programming connects vacationing aficionados and the traveling baby boomer with timely travel information by renowned experts in medical science, world travel, and technology.
"If you have questions about how to unlock the power of medical travel or overseas retirement to improve your quality of life, we invite you to join us in practical discussions about medical travel and the helpful information about the consequences of travel with health and wellness and overseas retirement destinations," said a THR spokesperson.
THR looks forward to exploring retirement adventures and medical travel strategies with listeners, on the radio.
Show host, Ilene Little, CEO of Traveling 4 Health and Retirement, monitors weekly discussions between the audience and prominent medical providers, healthcare executives and retirement consultants.
"We talk about the experience of foreign-patients in medical centers of excellence throughout the world," says a THR representative, "as well as our favorite destinations for medical travel or living seasonally or full time abroad. Along with exciting destinations, the show host discusses general topics such as:

How to search popular destinations for overseas retirement that match a Baby Boomer's needs for healthcare and long-term care,
How to unlock the financial power of medical travel to get needed treatments more affordably,
Where to find trustworthy doctors and dentists, and
Who you need to know to get local knowledge about traveling destinations.
Frequent guests will include Shai Gold, an American healthcare executive and CEO of International Triage, LLC, David Mair, an American risk-management consultant and CEO of Soter Healthcare, author Kristin Eckland, ACNP-BC, MSN, RN, Nurse Practitioner in Thoracic Surgery, Life Planning Network retirement consultants, world-renown medical and dental physicians, and medical services providers recommended by Traveling4Health&Retirement members.
Traveling4Health radio news "Know before You Go" is the first Internet radio programming offering leading travel, vacationing, and destination medical and healthcare discussions among healthcare professionals, travel aficionados, and journeyers ready to discover the ultimate in living life to the fullest in their own backyards and worldwide.
Ensuring a well-planned and organized medical vacation or retirement adventure requires not only thoughtful but mindful travel planning. Traveling4Health&Retirement recognizes the need for reliable and alternative sources for expats, retirees, and vacationers seeking the affordable and the enjoyable in travel around the globe.
Shai Gold of International-Triage, LLC has managed over 3,000 medical cases and 150 Million dollars in international medical services. He agrees thoughtful and organized travel planning is a comforting travel advantage and an essential safety consideration. "We emphasis value, safety and comfort for the medical traveler and his/her escorting family member," says Gold, "in addition to expert medical oversight and clinical case management."
Travelers will receive practical advice to rethink the range of preparation necessary when planning an international living location or a journey for medical tourism. Quality of accommodations, fresh water and food sources, local health care provision, tropical, cool, or climatic environs, and personal safety during traveling are relevant considerations with destination and location planning.
Partnering with the Overseas Radio Network, Traveling4Health&Retirement will offer the finest in destination locations for medical treatment opportunities, and retirement vacations introducing listeners to sources from the world's leading medical and international living experts.
Be a caller on the show to participate in recording sessions. Sign up for THR's health and retirement radio show newsletter to receive email alerts about scheduled recording sessions.
The definitive resource in global health trekking, Traveling4Health&Retirement presents the newest achievements, advancements, and developments in vacationing, retirement and destination travel. Travelers, medical professionals, and people desiring to learn more about Traveling4Health&Retirement's growing user community and health providers may visit Traveling4Health&Retirement at http://www.Traveling4Health.com. Persons or care providers interested in becoming a member with Traveling4Health&Retirement's online community should contact Ilene Little at +1.888.844.1005; Fax: +1.888.844.1005; Skype at Ilene.Little for additional information.