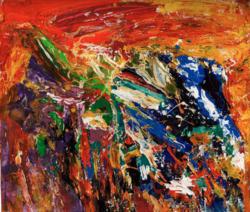 And laugh, we surely will, as we release our insane ideas in forgiveness and love, and experience our inevitable rebirth
Wisconsin Dells, WI (PRWEB) April 04, 2012
"Forgiveness and the Physiology in the Rebirth of the New Man" is the intriguing title of the workshop proposed by the well-known illuminate Teacher of God, Devavan, to be presented at the Miracles Healing Center during International Forgiveness Week and Weekend of Perfect Peace on September 14 - 23, 2012.
Devavan's is one of the workshops featured in the segment of the Forgiveness Week program called, "The Miraculous Healing Power of Forgiving Love". In this segment of the program, spiritually enlightened teachers from around the world will demonstrate and extend, through their presentations, the action of unqualified forgiveness and experience of unconditional love.
In his workshop, Devavan will "share insights about the physiology of the brain and its neurotransmitter reactions." "The brain physiology," says Devavan, "is altered once the mind is directed to, and is in acceptance of forgiveness and peace. Forgiveness becomes the key idea for the liberation from any addictive cycle in which every human being finds himself, trapped in a believed necessity to grow old, get sick and finally die."
Explains Devavan, "Once the grip on this old thought structure is disrupted and willingly let go, what occurs is the inevitable rebirth of the New Man."
"As Jesus Christ says in A Course in Miracles, continues Devavan, 'The brain interprets to the body, of which it is a part. But what it says you cannot understand. Yet you have listened to it. And long and hard you tried to understand its messages. You have not realized it is impossible to understand what fails entirely to reach you. Thus you have received no messages at all you understand, for you have listened to what can never communicate at all.'
"In Lesson 92 of the Workbook of A Course In Miracles, Jesus also teaches that 'your idea of what seeing means is tied up with the body and its eyes and brain. This is among the many magical beliefs that come from the conviction you are a body, and the body's eyes can see. You also believe the body's brain can think. If you but understood the nature of thought, you could but laugh at this insane idea.'"
"And laugh, we surely will in the auditorium, as we release our insane ideas in forgiveness and love, and experience our inevitable rebirth," concluded Devavan.
International Forgiveness Week and Weekend of Perfect Peace will be celebrated worldwide from September 14 through September 23, 2012.
For more information on planned activities and how you can participate visit the website:
http://www.forgivenessweek.org/participate.php.
###