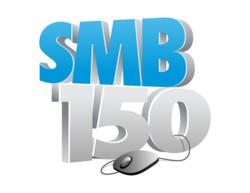 Adelaide, Australia (PRWEB) April 04, 2012
Business Technology Partners Pty LTD (BTP) and the Global IT Community Association (GITCA) take great pleasure in the joint announcement that Michael Jenkin has been nominated for a place in the the world's top 150 IT professionals working in the SMB sector.
Michael Jenkin, a Microsoft Certified Professional and a five time recipient of the Microsoft Most Valuable Professional award (2004 - 2008) has been nominated for the 2012 SMB150 . Mr. Jenkins represents a small handful of Australian IT professionals who devote their time and energy to the SMB sector. Mr. Jenkins not only excels at his work in the IT industry but volunteers his time to many worthwhile causes and has been involved in a number of IT-related events.
Mr. Jenkins has worked in the Information Technology arena for over 20 years and in this time he has developed a large array of skills. Throughout the years, he has found ways to bring his solutions and experiences to the wider community, especially as a volunteer coordinator. From leading the IT team in the Australian Scout Jamboree to his current position with GITCA, he strives to find community outlets for his talents.
In the SMB sector, Mr. Jenkins works hard to develop effective and efficient solutions. He is a Small Business Specialist with Business Technology Partners Pty Ltd and was an MVP in Small Business Server. He also runs a community based SMB website and works hard to help people around the globe.
Mr. Jenkins received an unexpected nomination for the SMB150 award, which has motivated him to act as a global ambassador for IT in Australia. His other Australian peers may be small in number, but they are all key in moving Australia's SMB sector forward. Mr Jenkins contributes his success to many of these professionals and considers his nomination to be a reflection on all of their efforts..
The SMB150 awards, a collaboration between SMB Nation and SMB Technology Network, is sponsored by Research in Motion. They have supplied BlackBerry Playbooks for all the SMB 150 winners as a part of their sponsorship.
About Research In Motion
Research In Motion (RIM), a global leader in wireless innovation, revolutionized the mobile industry with the introduction of the BlackBerry® solution in 1999. Today, BlackBerry products and services are used by millions of customers around the world to stay connected to the people and content that matter most throughout their day. Founded in 1984 and based in Waterloo, Ontario, RIM operates offices in North America, Europe, Asia Pacific and Latin America. For more information, visit http://www.rim.com or http://www.blackberry.com.
About SMB Nation
SMB Nation is a media integration and events community, targeted at the small and medium business (SMB) channel partner/reseller/consulting/VAR community. SMB Nation spreads the knowledge of SMB technology trends through its conferences, books, print magazine, online services, and worldwide seminars, workshops and accredited Pocket MBA certificate (an academic partnership with Aspen University). As an active participant in the technology community, SMB Nation has a long history of enthusiastic advocacy and evangelism. The SMB Nation tribe exceeds 54,000 followers worldwide. For more information, visit http://www.SMBNation.com, http://www.CloudNation.co and http://www.Telephonation.com.
About SMBTN
The SMB Technology Network (SMBTN) has its roots in partner groups focused on IT solutions & services for the SMB (Small Medium Business) space. Their focus includes Windows platforms including SBS (Small Business Server). In 2005 they combined a series of independent IT Professional groups in Southern California and around the U.S. into a single umbrella group, consolidated as SMBTN. Each group holds monthly meetings to discuss the latest IT business trends. In addition, the group has partnered with Microsoft at various events, further penetrating the SMB space. The SMBTN group continues to expand into new regions, chapters and members across the U.S. For more information, visit http://www.smbtn.org.