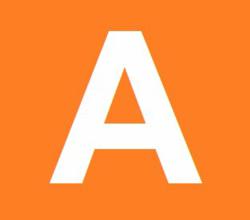 Discover the technological marvel - visit Alltopics.com. It will not be a waste of time!
(PRWEB) April 05, 2012
Comedy.alltopics.com is a perfect place for exploring and sharing the funniest items on the Internet. Whether the reader is a comedian looking for an inspiration, or someone who is just searching for a funny video, neither one of those guys can afford to be without the incredible source of news, videos and images that has Alltopics.com. The website is a goldmine of humor which will make anyone instantly feel better.
The Comedy section has all the latest news in one central location, gathered from every resource the web has available, including Facebook, Google, Twitter and dozens of others. The reader doesn't have to search, parse out or figure out what to look at; all the articles are rated by popularity. The visitors always see the best, the funniest, the earliest and the timeliest news and information, changing and evolving every second. Users can vote and share the news which contributes them to building the website itself.
After browsing Comedy.alltopics.com, the reader will be bowled over by the abundance of Comedy news. What was the phenomenon of Charlie Chaplin? What tips are the best for a beginner comedian? What does Charlie Sheen think of new episodes of 'Two and a Half Men'? And how to successfully make everyone laugh at the party? All the answers are at Alltopics, the number one news source that's constantly updated, constantly changing and is always free.
Comedy.alltopics.com gathers all the funniest news in one place. The website has become a time saver and a huge convenience. The variety of news vary among celebrities faux-pas, funny real life experiences, amusing experiences, as well as videos and images of the world of Comedy. The more people search and click on the piece of information, the faster Alltopics chooses and saves the news. That is why the website is a database that's forever evolving and giving out information that is brand new.
Alltopics.com is a vibrant and colorful composite news information website that offers the best funny news on the net and the entire world, along with the freshest and most read and talked about articles and postings, from Facebook, Twitter, GooglePlus. Every topic is arranged by subject and popularity. Alltopics.com is one Comedy channel no one will ever want to turn off.