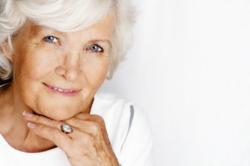 There are a lot more mature models emerging
London, UK (PRWEB UK) 4 April 2012
Dames Judy Dench and Helen Mirren inspire a new generation of female mature models to become high achievers.
Specialising in commercial photography, La Mode are specialists in providing all the latest modelling advice as well as offering a top class photo shoot for an aspiring model of any age. The company based in London have a great overview of what really goes on in the high fashion industry. It seems the trend for older models trying out a new career is truly taking off. The latest modelling portfolio to be launched by the company features mature model, Caroline Wright. At the grand old age of 60, Caroline says she is 'truly ancient' but is 'wearing rather well.'
'I admire women who have got to the top of their field, like Judi Dench, Helen Mirren and Maggie Smith,' says La Mode's latest mature model signing, 'As the demographics of the country are changing and we are an ageing population, I hope there will be work for me.'
It seems women don't necessarily want to be told to give up work at the appropriate retirement age and Caroline is one such example. She plans to stop working as an English teacher in July of this year and combine her modelling with travelling.
No stranger to modelling, the budding mature model has dabbled with walking down the catwalk in her younger years, organising fashion shows at bridal fairs. Strutting down the runway alongside professional models, Caroline had a great time promoting her wedding dress franchise. It seems the modelling bug took hold and infected her many years ago.
La Mode is confident Caroline will be successful in living her modelling dream, despite her age.
'We have seen a definite shift in the patterns of age within modelling recently,' the La Mode spokesperson continued. 'There are a lot more mature models emerging we have noticed and the surge in demand from companies out there seems to agree with our findings.'
With successful careers still ongoing, actresses working well into their mature years provide inspiration for the mature female population. If the dames can do it then so can others in their age group.
Visit http://www.carolinewright-model.co.uk and gain some mature modelling inspiration.