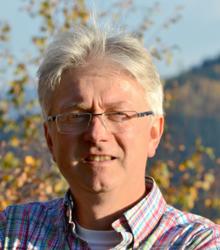 Bernd Wild, PDF Association executive board member: 'The PDF/A format is becoming more and more widely accepted among IT staff in clinics and hospitals.'
Berlin (PRWEB) April 16, 2012
At conhIT, the industry event in Berlin for healthcare IT, the PDF Association will advise on how to implement and use PDF standards and formats in the healthcare industry. From the 24th to the 26th of April, the PDF Association's experts will be at stand E-113, Hall 1.2. There, they will talk to visitors and answer questions about PDF/A in particular, the ISO standard for long-term document storage. Additional points of interest for conhIT visitors will be the stands belonging to PDF Association members DMI, Optimal Systems and secrypt.
"The PDF/A format is becoming more and more widely accepted among IT staff in clinics and hospitals", explained Bernd Wild, PDF Association executive board member, "which is why we recently formed the 'PDF/A in Health Care' Special Interest Group. Its goal is to take practical, important information and put it in the context of the demands of the healthcare sector."
The Special Interest Group was founded by the seven member firms DMI, eHealthOpen, intarsys, LuraTech, OPTIMAL SYSTEMS, secrypt and the SRZ, plus BancTec as a guest member, at this year's Schliersee Conference.
The Association's presence at conhIT should strengthen its introduction to this sector and stimulate intensive dialogue. Hans-Joachim Hübner, Heino Kuhlemann, Bernd Wild and Thomas Zellmann will share their extensive know-how with trade show visitors at the PDF Association stand. "The healthcare sector requires medical documents to be stored for 30 years or more," explained Thomas Zellmann, Managing Director of the PDF Association. "These documents can vary significantly and come in many different native formats, which makes it especially important to choose the right dedicated archiving format."
This is because, as well as more classical documents such as doctor's notes, statements and lab reports, other items such as X-rays or tomographic exposures may also need to be stored for long periods of time as part of a digital patient record. As an ISO-certified long-term archiving format, PDF/A offers several decisive advantages here. These include the ability to scan documents in colour, and the fact that all PDF/A documents allow full text searching. Any signatures required can be provided in the modern PDF/A format as embedded signatures. Finally, PDF/A can be used as an exchange format between information sources (hospitals, clinics or doctors' practices) and information recipients (patients, therapists or doctors) with minimal effort. The ability to transform between PDF/A and XML/CDA also provides vital, forward-looking future prospects for the healthcare sector.
PDF Association members at conhIT 2012:
DMI: Hall 2.2/A-102
OPTIMAL SYSTEMS GmbH: Hall 1.2/E-108b
secrypt GmbH: Hall 1.2/E-108 B (with Concat)
About PDF/A
ISO 19005 (PDF/A) defines requirements to suitably archive documents using the popular PDF format. The International Standard for archive-ready PDF provides specifications that ensure the long-term readability and full-text search functionality of documents regardless of the application software and operating system in which they were originally produced. The advantages of PDF/A are such that only five years after ratification, the standard has already replaced TIFF as the preferred archiving format in numerous international government organizations and industries. The PDF/A Competence Center is the central point of contact within the PDF Association for the PDF/A format. In Autumn 2011, the PDF Association emerged from the PDF/A Competence Center, which was originally founded in 2006. The PDF/A Competence Center is the first and currently the largest division of the PDF Association.
About the PDF Association
Formerly known as the PDF/A Competence Center, the PDF Association is an international organization promoting awareness and adoption of open standards in digital document applications using PDF technology.
The association facilitates networking and communication, and the sharing of expertise and experience with interested parties worldwide. The current membership includes over 100 enterprises and numerous individual subject-matter experts from more than 20 countries.
The management board includes industry leaders from callas software GmbH, Compart AG, Crawford Technologies Inc., intarsys consulting GmbH, LuraTech Europe GmbH and NetCentric US. The association's chairman is Olaf Drümmer, CEO of callas software GmbH. Duff Johnson, President of NetCentric US is the deputy chairman.