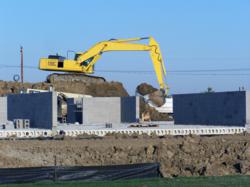 as new projects have come through, the need has come to spread the news.
Basingstoke, UK (PRWEB UK) 5 April 2012
Public relations is an important and necessary marketing tool for construction companies as 2012 shows signs of an increase in orders for many UK construction companies. As many universities are looking at new build projects for hotels, accommodation and student resources new projects are being drip fed through to boost the construction sector. A leading construction company has noticed the increase in business from universities and has appointed a new PR agency that they found on the Marketing Quotes website due to the experience the agency currently had in construction PR.
A spokesperson from the Northampton based construction firm said 'we have noticed many universities are pushing through new build projects for student accommodation and are pleased that this has translated into new projects for us to start work on. Things have been quiet since the downturn so that has been no real need to appoint a PR agency; however as new projects have come through, the need has come to spread the news. We were looking for a PR agency that has worked in the construction industry previously and found one on the Marketing Quotes site.'
Anne Richards (who works for Marketing Quotes) added 'we do have a number of PR agencies with construction experience and are pleased they found one they felt comfortable with. I understand there have been a number of meetings but the choice really came down to the industry experience and chemistry between agency and client. We do find that experience is essential when it comes to communicating a marketing message.'
About Marketing Quotes - Marketing Quotes is a free service to UK businesses to help get free advice and quotes from local marketing agencies that have experience in their industry sector.