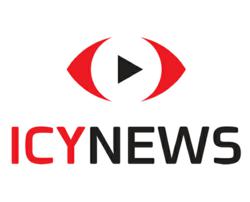 IcyNews - a new start up offering One-Stop-Shop for Video News
Tel Aviv, Israel (PRWEB) April 09, 2012
Due to increasing demand for reliable, monitored video news worldwide, IcyNews was created to offer a comprehensive, personalized solution. The company's unique service monitors hundreds of news sites from a huge network of sources, identifies the newest and most relevant news topics, searches for related new videos and presents them in a compact, one-page package for easy viewing; categorized according to each user's preferences. Additionally, as the relevant news is collected and sorted according to topic, it is effortless to compare various versions of the same topics, as presented by a variety of news sources. Both formal and more unconventional news sources are monitored, allowing for multiple perspectives on each story, as they are publicized.
The main innovative features of IcyNews include:

State-of-the-art, proprietary monitoring software
No searching - users receive concise, reliable video news gathered and sorted by topic, location and other variables
Personalized account with customizable, self-definable video news preferences
Hundreds of diverse sources including: CNN, BBC, ABC, Reuters, NBC, Forbes, YouTube, CNET, Dailymotion, LiveLeak, Time, Bloomberg, Yahoo, Fox, News24, Business Week, Huffington Post, Blinkx, France24, Economist, TheStreet, Fora, RT, Wall Street Journal, and many more
Topics include: news, technology, entertainment, sports, Top 10 most-watched and more
Compare news versions at a glance
Video news can be user-generated, shared, compared and commented upon
Geotargeted for enhanced relevance
"We recognize that in today's demanding world, time is at a premium and busy people don't have time to search for everything they want to see. That's why we came up with the concept of a comprehensive video news aggregator," Zeev Stain, CEO of IcyNews explained. "We are confident that IcyNews will become part of everyone's day, as it serves each user exactly what they want to see, on one easy-to-access page. No other provider has the capability of offering this service and it is universal, as absolutely anyone can take advantage of it for free."