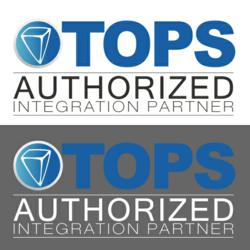 Our customers will enjoy much better visibility to the outstanding bills as a result of AvidInvoice.
Gaithersburg, MD (PRWEB) April 04, 2012
AvidXchange and TOPS Software are delighted to announce their partnership. The partnership was a natural next step for the companies after they identified some apparent synergetic benefits of their solutions that could be integrated to provide clients with a superior solution. AvidXchange has assisted companies in their successful transition from a paper-based AP process to an automated process for over ten years with their automation solutions, most notably AvidInvoice.
"Our customers will enjoy much better visibility to the outstanding bills as a result of AvidInvoice; centralizing the invoices approval process using automated workflow will not only speed up and make the approval process more efficient, but give our HOA/Condo managers much greater control over what's being spent and when," stated Mike Hardy, Vice President of Sales and Marketing for TOPS Software.
TOPS Software has served property managers for over 25 years with their solution TOPS Professional, which is a proprietary Condo/HOA accounting system built exclusively for community management combined with other property management tools. Through the partnership TOPS Software customers will have an automated AP solution that integrates with their TOPS Professional accounting system, which will eliminate their need for paper invoices and centralize invoice processing while using their same, great accounting system. The companies built a custom two-way integration between AvidInvoice and TOPS Professional accounting system by utilizing TOPS's Software Development Kit and AvidXchange's Application Programming Interface.
"Web-based AP Automation is an ideal solution for TOPS customers, because they operate in a distributed environment of HOA and Condo Property management companies, board of directors, and property owners in different locations," commented Jan Skinner, Vice President of Business Development for AvidXchange. "AvidInvoice will centralize their invoice processing and approvals, and allow all parties to have access to real time information from anywhere," added Jan.
AvidXchange and TOPS Software are looking forward to many opportunities to work together in the future. To begin their relationship AvidXchange will be sponsoring the TOPS Software User Conference in St. Petersburg, FL March 28th through March 30th. As their relationship progresses the companies would like to participate in joint marketing efforts, expand their integration from eInvoicing to ePayment, and focus on building a strong connection between their support departments to provide excellent customer service to clients that use their integrated solutions.
About TOPS Software
TOPS software is the industry leading Community Management software solution. TOPS is in use in over 2,000 organizations to manage millions of homes. TOPS is a complete accounting and property management system that brings all facets of community management together in one, integrated system.
About AvidXchange
AvidXchange revolutionizes the way companies pay their bills. Accounts Payable automation increases control and visibility into the bill payment process to reduce processing time, allow early payment discounts and eliminate late fees. Automation eliminates paper by electronically capturing invoices, using intelligent business rules to route invoices for approval and storing all information electronically providing anytime, anywhere access to invoice status and history. AvidXchange makes it easy to automate and backs this great customer experience with a 45-day implementation guarantee. As the first SaaS technology vendor to automate invoice processing, AvidXchange works with suppliers to electronically send and receive all invoices through the AvidBill Network. Standard integration to more than 30 accounting systems speeds adoption and simplifies setup. AvidInvoice significantly reduces operating costs and improves productivity in a company's accounts payable department. Headquartered in Charlotte North Carolina, AvidXchange is privately held with over 150 employees nationwide. Contact us at 800.560.9305/info(at)AvidXchange(dot)com.