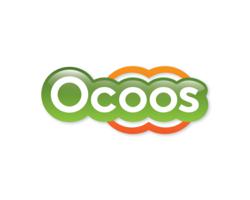 Ocoos is a very interesting company which has the potential to efficiently connect the vast distance between buyers and small service providers using internet technology and innovative business models. -John Kraft, Dean of Warrington College of Business
Gainesville, Fl (PRWEB) April 04, 2012
Today, Ocoos, a technology start-up company focused on promoting Internet commercial applications, announces a series of relationships with the University of Florida (UF). The key relationships are:
1. UF and Ocoos have executed an exclusive licensing agreement for a UF patent on "probabilistic products." Probabilistic Products was developed by Dr. Jinhong Xie, Etheridge Professor of International Business, at the Warrington College of Business Administration.
2. Dr. Xie has joined the board of advisers to the CEO at Ocoos.
3. Two graduates from the UF Center for Entrepreneurship and Innovation's Thomas S. Johnson Entrepreneurship Master's Program (Daniel Sosa and Ryan McCabe) are founders of Ocoos.
"The Warrington College of Business Administration is one of the gems in the state of Florida. With top-tier programs for Marketing as well as Entrepreneurship, the school is an excellent partner for any company who wants to tap leading edge researchers as well as top-tier students as employees.) Our company wants to build a capability which can 'supercharge' the small services sector and lead to material reduction in unemployment. We are delighted with the excellent partnership we have developed with the Warrington school," said Dr. Rahul Razdan, CEO of Ocoos.
Featuring a specialized Internet platform technology, Ocoos is currently working to create a seamless, information rich connection between consumers, service providers, and subject matter experts in a structured, relevant, and trusted manner. Much in the way Amazon.com makes it easy for customers to search for and buy specific "products" on-line, Ocoos aims to facilitate the ease in which people can search for and buy "services" over the Internet.
The initial target of Ocoos is to organize and highlight online the adventure tourism market in Florida. Making more efficient the process of searching the Internet for a particular type of service (e.g., adventure tourism activities in Florida), Ocoos offers providers the ability to market their services to a wider consumer audience, thus generating increased bookings and sales. Consumers, in turn, gain access to an expedient, targeted, and deep search of only those topics of interest—in a fashion inspiring confidence.
"Ocoos is a very interesting company which has the potential to efficiently connect the vast distance between buyers and small service providers using internet technology and innovative business models. If successful, the impact can be large for economies with a large services sector such as in the State of Florida. We are delighted to partner with Ocoos at multiple levels, and contribute to the economic vitality of the state of Florida" said John Kraft, Dean of the Warrington College of Business Administration.
About Ocoos:
Established in 2011 from a spin-off technology born at the University of Florida in Gainesville, Ocoos brings coherence to the Internet by connecting consumers, subject matter experts, and service providers in a structured platform. For more information, please visit http://www.ocoos.com.
About UF Warrington College of Business Administration:
The Warrington College of Business Administration is one of the world's top-rated public business programs, recognized for excellence by U.S.News & World Report, The Wall Street Journal, Financial Times, The Economist, and Fortune. As part of a Research 1 institution, Warrington is dedicated to a substantial research agenda, in addition to its teaching mission, from the undergraduate to the doctoral level. Warrington educates future business leaders using teamwork that provides opportunities for development of leadership, interpersonal and total management skills; promoting mastery of business functional areas; and fostering the habits and attitudes that constitute a solid research and work ethic.