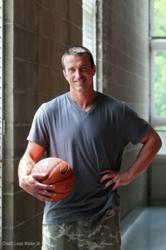 "Chris Herren is an amazing speaker, incredibly honest. You could have heard a pin drop. Jaws were dropped and eyes wide-open. Inspirational." -Salve Regina University
Newton, MA (PRWEB) April 04, 2012
The powerful ESPN 30 for 30 documentary 'Unguarded,' which chronicles the life of Chris Herren - a former NBA star, recovering addict, and riveting public speaker - has been nominated for two Sports Emmys, in the categories of Outstanding Sports Documentary and Outstanding Editing.
Since April of 2011, Herren has been represented by the American Program Bureau, an international speakers bureau dedicated to bringing quality programming in front of international audiences. Herren speaks on the role that addiction has played in his life, encouraging youngsters and adolescents to stay on the right path and never give up on their dreams.
The Sports Emmys will be held on April 30, 2012.