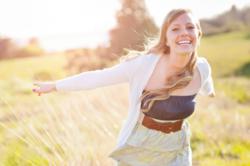 We have searched high and low and have yet to find a swap company that offers what we offer to our customers
Brooklyn, NY (PRWEB) April 05, 2012
All across the country, organizers are hosting clothing swaps to offer up solutions for frugal and eco shoppers everywhere. But, Browse & Pick is determined to be in a category all it's own. "We have searched high and low and have yet to find a swap company that offers what we offer to our customers" said co-founder David Badillo. Browse & Pick founders have included seven features to their swaps that they feel will enhance the experience of their customers.
1. White Glove Service While You Wait: Waiting in line can be a hassle, but with Browse & Pick, waiting will be a breeze. During every check-in and throughout their events you can indulge in mouthwatering appetizers and refreshments served by their friendly servers."This is always on us!" says co founder Ann.
2. Fashion Swap Advisors: Their qualified staff provides first-rate customer service and fashion consultation during your swap time.
3. Prime Venues: Their goal is to give you a consistent experience. Their standard of quality is reflected in every detail. This is why they choose to host their events in venues that are worthy of displaying your quality clothes. They look for lofts, concert halls and high-quality gymnasiums. For their Summer 2012 tour, they will be hosting swap events at the Dumbo Loft and the Dumbo Spot— two well-known and high-end sites in Brooklyn, New York.
4. Hip Music: Enjoy music while you wait and while you swap. Occasionally their events will feature live music from some of the hottest musicians in New York City.
5. Giveaways: "We love to send our swappers off with goodies!" says Ann Badillo. When checking out of a swap event, you can be sure to walk away with a small parting gift. Like them on Facebook and you'll have access to their monthly drawings for even more freebies.
6. Their Fashion Point Scale: One of Browse & Pick's most innovative features is their fashion point scale. Their promise to swappers is that they will reward their customers for bringing their quality clothes to their swaps. "By creating a point system that rewards quality, we higher the probability of more desired clothing getting into our swaps" Says David Badillo. Their point scale rewards more swap points based on fashion, newness,brand and for designer items.Compared to other community clothing swaps, Browse & Pick clearly leads the way.
7. Their Swap Guarantee: Co-Founders David and Ann understand that some people may be hesitant to participate in a clothing swap. Some of the questions they have received include: "What if I don't find anything I like?" and "What if I can't find my size?" and "What if I cannot find what I'm looking for?" Don't worry, they have heard your cries. When you buy your ticket, you receive their swap guarantee. This gives you the peace of mind and confidence to know that you will be well taken care of.
Browse & Pick's mission is to take the idea of swapping into the mainstream and beyond the small niche communities where it currently resides. Swapping offers many rewarding benefits. Visit their website to find out more about their fashion swaps visit www,browseandpick.com for more information.
About Browse & Pick Corporation
Browse & Pick's mission is committed to being one of the major leaders in eco fashion throughout the New York City area and educating the mainstream of the benefits of green fashion. Browse & Pick is based in Williamsburg, Brooklyn with future plans to expand their tours throughout New York City and other major cities throughout the United States.