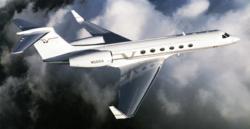 It is hard to see the value in these new taxes for Italy
London, UK (PRWEB) April 08, 2012
The Luxury Tax on aviation introduced by the Italian government on the 5th of March has had a positive effect on business at Private Jet Central. There has been a significant rise in the number of bookings of jets for flights to Rome and other Italian cities from business and pleasure users who are not prepared to pay the new tax.
As part of the Save Italy measures the retirement age has been raised by 5 years and a host of taxes introduced on luxury items. Owners of cars over 250 hp, yachts more than 10m long and aircraft in all classes have been hit hardest by the new taxes. Owners of aircraft are the worst affected as cars and yachts are eligible for a discount based on their age. The tax was introduced on March 5th and is applicable to all non-commercial and Italian owned craft operating in Italy for a period longer than 48 hours.
The tax is levied on a sliding scale at €1.5 per Kg for aircraft under 1,000kgs and up to €7.5 for aircraft over 10,000kgs. Italy already has some of the highest levels of airport fees and duties in the EU and the tax is further expected to deter visitors and business executives. The MD of Private Jet Central has said "It is hard to see the value in these new taxes for Italy". He went on to say "They should be encouraging tourists and business people to visit their country and bring in more money".
Business and pleasure users who want to fly private jet from London to Rome can travel in style and comfort with Private Jet Central. With a fleet that includes more than 10,000 jets in an array of specifications and sizes PJC always aim to find the ideal jet for each customer. Customers wishing to fly to Palma can also benefit from fully customisable flights including crew, catering requirements and dedicated flight consultants.
About Private Jet Central
Private Jet Central is a global jet charter company with offices in the United Kingdom, United States and the Middle East. Founded in 2001 they offer a range of jet charter services to business and pleasure users in the UK and Europe. With over 10 years' experience in the jet charter industry they are ideally placed to meet their client's requirements. More information on the full range of services offered by Private Jet Central is available from their website at http://www.privatejetcentral.com/ and also by contacting any of their offices by phone or via e-mail.