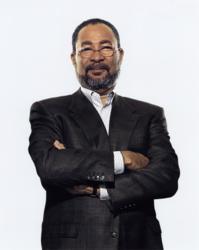 A master in the art of the relationship
Newton, MA (PRWEB) April 05, 2012
Former Citigroup chairman Dick Parsons, who helped the bank become a behemoth that almost collapsed in the financial crisis and then led its recovery, has joined the American Program Bureau as one of its newest exclusive speakers.
Called "a master in the art of the relationship" by Bloomberg Businessweek, Dick Parsons has been lauded for his ability to steer organizations to success—even amidst troubled times—by leveraging connections and building relationships. He is considered one of the most influential and respected executives of our time.
American Program Bureau is an international speakers bureau representing talent from all walks of life. Dick Parsons speaks to audiences on such topics as leadership, change management, global management strategy, and philanthropy.