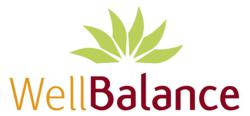 "Many of the overweight teens we deal with at our weight loss camps are the victims—and sometimes perpetrators—of bullying. We felt it was important to do something," commented John Taylor, Vice President of Programs for WellBalance.
Asheville, NC (PRWEB) April 05, 2012
WellBalance, a leading health organization that runs weight loss summer camps for kids, teens, and young adults ages 10 – 20, is joining the effort to prevent bullying by following the guidelines laid out by StopBullying.gov that help educate adolescents and children about the signs of bullying and the harmful effects it can have on lives.
StopBullying.gov, a government funded website and program run by the Department of Health and Human Services, aspires to teach children and teens that bullying can take place through verbal, social physical, and/or cyber methods, and victims of bullying have higher rates of absenteeism, depression, and health complaints, and lower rates of academic achievement and social skills.
"The ratings debate of 'The Bully Project' movie and Lady Gaga's 'Born This Way Foundation' have really brought a great deal of attention to bullying," said John Taylor, Vice President of Programs for WellBalance. "Many of the overweight teens we deal with at our weight loss camps are the victims—and sometimes perpetrators—of bullying. We felt it was important to do something."
According to "Associations Between Overweight and Obesity With Bullying Behaviors in School-Aged Children" published in the Official Journal of the American Academy of Pediatrics, school children with weight issues are more likely to bully or be bullied, which these researchers say may impact psychological development of these youth.
The Centers for Disease Control reported that 20% of high school students experience bullying, and the National Center for Education Statistics and Bureau of Justice Statistics found that 28% of students in grades 6-12 have been victimized by bullying in their academic careers.
StopBullying.Gov reported that students who perform bullying behaviors tend to have less parental involvement at home, are friends with others who participate in bullying, and tend to view bullying in a positive light. These same children who bully their peers have higher rate of drug and alcohol abuse as adult, and are more likely to perform violent acts on a loved one.
In order to help stop bullying, WellBalance will take an active role in helping prevent these harmful behaviors by talking with campers and their families about ways they can prevent bullying which include the following StopBullying.gov guidelines:
Help kids understand bullying. WellBalance Weight Loss Camps will hold health coaching workshops discussing what it means to bully and be bullied.
Keep the lines of communication open. Fitness and weight loss campers will be encouraged to express concerns to peers,school faculty, and their family and to maintain focus that change occurs.
Encourage kids to do what they love. WellBalance's approach is to help improve self confidence by helping campers find healthy activities they do well.
Model how to treat others with kindness and respect. We will focus on how campers and their families "walk the walk".
Talk about how to stand up to kids who bully. We'll explore methods that work,including supporting others who are bullied and when to walk away.
"It's not just the playground or school bus where bullying occurs, but it's texting, email, and all types of social media," continued Mr. Taylor, "It's not an ideal childhood situation, and only leads to our weight loss campers feeling like they deserve these things to happen to them, which is completely untrue."
For questions or information about how WellBalance is helping overweight and obese children, teens, and young adults counter bullying, please contact John Gordon, CEO of WellBalance at (800) 975-0435 or visit our website http://www.WellBalance.com for more information.
###
WellBalance health camps (http://www.WellBalance.com) were created in response to the growing obesity epidemic and the unmet needs for a realistic, scientific, and personalized approach to fitness and weight loss. The WellBalance approach, called the ME Plan, is designed to Motivate & Educate on diet + activity + lifestyle changes. Founded by professionals and guided by experts who provided leadership to some of the largest behavioral health, mental health, and treatment programs in the country, WellBalance is working to become the leader in fitness and weight loss programs. WellBalance operates two summer camps in Cape Cod, Massachusetts and Santa Cruz, California. For additional information please visit http://www.wellbalance.com or call (800) 975-0435.