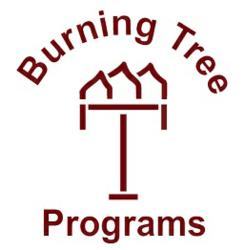 if it wasn't for Burning Tree, I don't think that I would have ever had that time allowed to me to get my act together
Dallas, Texas (PRWEB) April 06, 2012
Burning Tree, a long-term residential drug and alcohol rehabilitation facility in Texas, is making its online presence more accessible and valuable to visitors by adding a video portal to its website. The videos on the site will give persons experiencing a chronic relapse, and their loved ones, highly personal messages about the length of stay, the advantages of long-term treatment over short-term options, and the impact addiction has on others, among other topics. By employing the medium of videos to address the most important topics of long-term treatment, Burning Tree also aims to introduce the addiction specialists who working with its clients on a daily basis.
One video of particular interest in titled "Getting Treatment in Texas." With marketing efforts nationwide, and a network of alumni from coast to coast, Burning Tree's location in the Lone Star State does not restrict its reach. Instead, this video and one with an overview of the lodge and ranch introduce the benefits of providing a Continuum of Care in the setting of a sunny, warm and picturesque setting that is unlike the normal living environments of many of clients who begin the long-term treatment program.
Another video contains testimonials from former clients who openly share their views of the Burning Tree program. One video opens with a middle-aged man reflecting, "if it wasn't for Burning Tree, I don't think that I would have ever had that time allowed to me to get my act together." Testimonials from the Family Program also appear on the new video portal page.
The video portal is one more way Burning Tree is marketing its mission, and its 73 percent success rate determined in a four-year study, to individuals nationwide who may be unaware of both long-term rehabilitation as a concept and the particular program available at this Texas treatment center. In lieu of a visit, made potentially challenging by distance, a potential client can evaluate all aspects of the treatment program more thoroughly through a virtual visit. The videos can be viewed online at http://www.burningtree.com/videos-portal/ Journalists and content producers working on drug and alcohol rehabilitation assignments may use the videos with an accompanying credit given to Burning Tree.