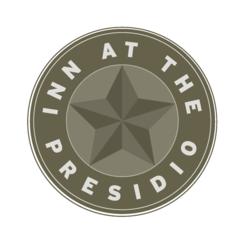 "We are so pleased to be able to offer an overnight stay in the Presidio," said Nancy Hellman Bechtle, "The Inn at the Presidio is the first step toward reinvigorating the Main Post, which will also include restaurants and a visitor's center."
San Francisco, CA (PRWEB) April 04, 2012
Inn at The Presidio – the first lodge in the Presidio of San Francisco, and the only new hotel to open in San Francisco since 2009 – celebrated its debut with a grand opening block party and ribbon cutting on Tuesday.
Over 300 guests were welcomed by Nancy Hellman Bechtle, Chairman of the Presidio Trust Board of Directors; Craig Middleton, Presidio Trust Executive Director; Bruce Hraba, President of Waterford Hotels and Inns, which manages the Inn; and Terry Haney, the Inn's General Manager.
After a brief ribbon cutting ceremony, a bugler played the Army's "Mess Call" to invite guests to take a tour of the Inn, enjoy music, and sample food served outside around the Inn's fire pit. The food was provided by Presidio restaurants: Presidio Social Club, Presidio Café, Kitchen 39; Dixie (Joseph Humphries' restaurant which will open in the Presidio this summer) and the Twirl and Dip ice cream truck.
"We are so pleased to be able to offer an overnight stay in the Presidio," said Nancy Hellman Bechtle, "It is the first step toward reinvigorating the Main Post, which will also include public programs, event venues, restaurants and a visitor's center."
The Inn is located in historic Pershing Hall, previously the post's bachelor officers' quarters. Featuring 22 spacious guest rooms - 17 of which are one bedroom suites - its stylish design and contemporary furnishings pay tribute to the Presidio's history, while offering all of the comforts of modern lodging. Room rates range from $195-$350 a night. Other amenities include inviting front porches with rocking chairs, a landscaped terrace with fire-pit and outdoor lounging and dining options, a guest lounge with a dining room, complimentary nightly wine and cheese reception, and gourmet continental breakfast for guests. The Inn was rehabilitated using green building practices and materials and is expected to achieve LEED Gold certification.
"The Inn showcases the Trust's commitment to high quality, green historic rehabilitation," said Craig Middleton, "It joins 7 historic Presidio building rehabilitations that have received LEED certification, and 10 more that are under review for certification."
Inn at The Presidio
Inn at The Presidio is the first hotel to open in the Presidio of San Francisco, a National Historic Landmark and a national park site at the Golden Gate, one of America's most beautiful and renowned locations. The INN offers guests an authentic historic experience and exceptional recreational and leisure opportunities. The Presidio is just minutes from neighborhood shopping districts and only a short distance from downtown San Francisco, North Beach, Union Square, Chinatown, Fisherman's Wharf, the Ferry Building, and Golden Gate Park. Marin County and the Wine Country are across the Golden Gate Bridge to the north. Inn at The Presidio is the only new hotel to open in San Francisco in 2012. The Inn is expecting a gold LEED certification. It is a member of the Historic Hotels of America. Location: Main Post, Presidio of San Francisco, 42 Moraga Ave. SF, CA 94129 http://www.INNatthepresidio.com, Contact: General Manager Terry Haney (415) 800-7356 THaney(at)INNatthepresidio(dot)com
The Presidio Trust
The Presidio Trust administers the Presidio of San Francisco, an urban national park site and a National Historic Landmark District located at the southern anchor of the Golden Gate Bridge. The Presidio was established in 1776 by Spain and is the birthplace of San Francisco. In 1846, it became United States Army post. Today, more than 8,000 people live and work in the park, distinguishing this unique national park. The Trust has transformed the Presidio into a stunning visitor, residential, and commercial destination with an extensive system of trails and scenic overlooks along the San Francisco Bay and Pacific Ocean; rehabilitated historic buildings that span nearly 200 years; and programs about the Presidio's history and natural resources. Contact: Tia Lombardi TLombardi@presidiotrust.gov or Dana Polk DPolk(at)presidiotrust(dot)gov T: (415) 561-5418
Waterford Hotels and INNs
Waterford Hotels and Inns was founded in 1985 on a specific management philosophy to provide ethical, professional management and consulting services from the hotel owner's perspective. Our company's growth over twenty-six years has been based purely on referrals. Our mission is to develop and operate hotels that are more than a simple "room night", but rather serve the needs of the guest while also focusing on the relationship between the property, the community, and the local environment. Waterford's core activities include hotel management, consulting, development, and ownership of a diverse group of properties. We are committed to staying at the forefront of industry trends as they relate to financial, operations, marketing, and development. Waterford has over twenty years of experience in the renovation and retrofit of historic hotels and is an industry leader in building and operating LEED Certified Hotels. In addition to management services, Waterford provides asset management, receivership duties, litigation support, and a full range of consulting services. Our size and flexibility allow us to be personally involved in projects that cover the full spectrum of the hospitality business.
Media Contact
CONTACT:
Paul Burditch/Lindsay Katz
Burditch Marketing Communications
(415) 874-9696
paul(at)burditchmc(dot)com
lindsay(at)burditchmc(dot)com