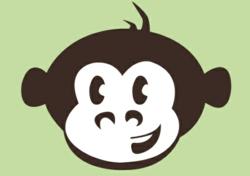 We literally spent months of trial and error before coming up with a natural product with no additives or preservatives that was gentle enough for a baby's skin and delivered soothing results.
Salt Lake City, UT (PRWEB) April 04, 2012
Parents of children that suffered from eczema and severe dry skin conditions developed an easy-to-use formula of natural ingredients to help treat and eliminate problematic skin in children. The sea buckthorn based roll-on glides on skin and delivers soothing emollients and botanicals to heal inflammations and protect against further breakouts.
Sea buckthorn (Hippophae rhamnoides), the key ingredient in Monkey Balm, has been used for centuries in eastern civilizations for numerous aliments including treating skin irritations and burns. The sea buckthorn berry contains over 190 bio-active nutrients comprised of vitamins, essential fatty acids and the most potent food-based natural supply of Omega 7 which is vital for the health of skin.
Co-founder and product developer Meagan McMullin explained; "I am the mother of 3 boys and nothing on the market would provide the results we needed to treat and heal their eczema. We literally spent months of trial and error before coming up with a natural product with no additives or preservatives that was gentle enough for a baby's skin and delivered soothing results." Meagan added, "The roll-on concept originated while putting on lip balm one day. The decision was made that we needed to design a bigger version of the traditional lip balm container that was easy-to-use and eliminate unwanted contaminants that can result from applying many traditional creams/lotions/ointments with hands. The end result is a push-up applicator stick that is great for delivering clean, non-messy results, especially for kids."
Monkey Balm ingredients include puree from the sea buckthorn berry plus seed and fruit oils, along with castor seed oil, jojoba seed oil, cocoa butter, vitamin E, beeswax and plant-sourced squalene. (Complete ingredient list available online ). The product comes with a 100% Money Back Guarantee and is available for sale through the company website http://monkeybalm.com