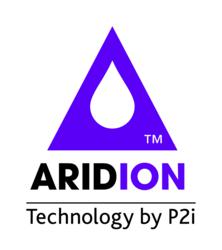 (PRWEB) April 05, 2012
Scott Steinberg recently spoke with NewsWatch about some of the innovative new products that consumers should keep an eye out for in 2012. One of the most interesting products Scott mentioned came from a company called P2i, and its Aridion™ liquid repellent nano-coating. Aridion™ is already protecting over 9 million electronic devices, like the Motorola Droid RAZR and Xyboard tablets.
As a liquid repellent nano-coating, which is applied during manufacturing, Aridion™ provides unparalleled protection from water and corrosion damage. Aridion™ does not affect the working components of electronic devices, maintaining the look, feel, and functionality of the product. With the Aridion™ technology, consumers are able to go about their day to day activities without worrying about unexpected splashes and spills.
Sensitive electronic devices such as phones, tablet and hearing aids can suffer irreparable damage when exposed to moisture, water and oil. With 42% of consumers having experienced water and corrosion damage*, there is a real need in the market for a solution. For the past three years P2i has been providing such a solution for the hearing aid industry and is applied to over 60% of the global production of hearing devices. Aridion™ is now also applied to phones, tablets and headsets.
The technology works by lowering the surface energy of the product so that when liquids come into contact with it they move away from the surface without sticking to the device causing corrosion. During the process, the nano-coating is physically bonded at a molecular level to both the internal and external surfaces of a product, so it lasts as long as the material it protects. For more information, go to http://www.p2i.com/aridion to learn about how this technology can protect electronics from the dangers of water.
P2i is the world leader in liquid repellent nano-coating technology. It was established in 2004 to commercialize liquid-repellent treatments developed by the UK's Ministry of Defence. Now on a commercial scale, P2i's patented process has been successfully applied to a wide range of products in a wide range of markets including Lifestyle, Electronics, Life Sciences, Military & Institutional and Filtration & Energy. In consumer sectors, the presence of P2i's technology is indicated either by ion-mask™, its brand for Lifestyle, (including footwear and accessories), or Aridion™, its brand for Electronics. See http://www.p2i.com for more information.
*The research was conducted by Opinion Matters on behalf of P2i, between: 02/10 /2012 and 02/17/2012, from a sample of 2006 mobile phone owners across the UK, France, Germany, Spain and the US.
Hailed as a top voice for today's high-tech generation by dozens of publications from USA Today to Forbes and NPR, Scott Steinberg has covered the field for 400+ outlets from The New York Times to Entertainment Weekly and Wired. A frequent on-air technology analyst for major TV networks including ABC, CBS, FOX, NBC and CNN, Scott's also a bestselling author and creator of the The Modern Parent's Guide and Business Expert's Guidebook series. More than one billion people have turned to his columns and reports for insight into all things high-tech. He is the CEO of TechSavvy Global.
NewsWatch is a weekly 30-minute consumer oriented television show that airs nationwide. NewsWatch regularly feature top celebrities, health tips, technology products, medical breakthroughs and entertainment news on the show. The show airs in 190 markets nationwide as well as all of the top 20 broadcast markets in the country, and is the preferred choice for Satellite Media Tour and Video News Release Distribution. For more information, head to newswatchtv.com