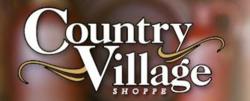 We guarantee you will not stain these rugs.
Appleton, Wisconsin (PRWEB) April 25, 2012
Country Village Shoppe, an online retailer offering country décor items, is thrilled to announce their acquisition of Ultra-Durable braided rugs that provide superior stain resistance. These country style braided rugs are made to resist stains of all types, including dirt, wine and even hair dye!
Ultra-Durable rugs from Country Village Shoppe will also resist mold and mildew. Stains will automatically disappear by simply blotting with a bit of water. The entire rug can be easily cleaned by hosing with a pressure washer, and it will dry in just minutes. Country Village Shoppe expressed their confidence in the quality of the product: "We guarantee you will not stain these rugs. They are great for homes with kids and pets and great for high-traffic areas."
Country Village Shoppe is offering these stain-resistant rugs in a variety of country styles, including solid colors, multi-colors, oval shapes and square shapes. The rugs come in many different sizes, from 2x3 rectangles all the way to a 2'6x9 oval.
In addition to Ultra-Durable rugs, Country Village Shoppe also offers cozy cotton rugs, wool braided rugs, jute rugs, outdoor rugs and rag rugs. Other merchandise includes quilts, candle sleeves, country curtains, and accents. To browse inventory and learn more about Country Village Shoppe, visit their website at countryvillageshoppe.com.
About Country Village Shoppe:
Country Village opened its doors in Appleton, Wisconsin in 2006. Owned by a mother/daughter team, we strive for the very best in product selection, quality and customer service. At Country Village, country is not just a style of decorating, but a frame of mind. We are re-defining country! Create your own personal escape from the outside world and relax in your own home, decorated to suit your style. Whether you are looking to decorate a whole house or simply add an accent to a room, Country Village can help you decorate your dream home.