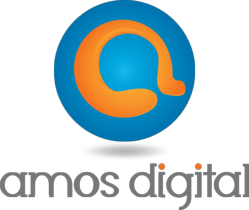 Rogers, Ar (PRWEB) April 06, 2012
Amos Publishing, located in Sidney, OH, is excited to announce the launch of Amos Digital (http://www.amosdigital.com); a Roger AR, based digital media services company specializing in mobile and web development. Established in 1876, Amos Press has over 135 years in content creation and publishing history. In January of 2012, Amos Digital launched to take that celebrated history into the digital frontier. Its focus will be on creating cutting-edge digital platforms and products that continue to drive the way consumers interact with content.
Jerry Osmus, VP of Digital, leads the group with over twelve years of experience with Wal-Mart and Rockfish Interactive. "What really differentiates Amos Digital from its competitors is the expertise in the mobile and development space". Osmus wants "clients both big and small to have creative digital solutions at a realistic price". Brad Harvey, a fifteen-year telecom and mobile executive with Sprint who managed clients such as Wal-Mart, Exxon-Mobil and Conoco Phillips, leads the business development team as Senior Director.
Amos Digital develops solutions across the full range of digital media including mobile, Web, tablet, and social media, bringing technology and creativity together in new ways that drive consumer interest and business growth. They aim to educate and equip clients with the tools they need to reach their audience. No Buzzwords, just passionate people with practical solutions. To learn more, please visit: http://www.amosdigital.com or contact Brad Harvey at (479) 715-6416
Release also located at http://amosdigital.wordpress.com/