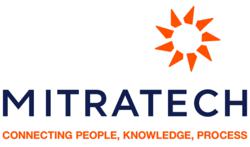 We are pleased to present our clients with an enhanced productivity solution that offers both additional operational insight and increased cost efficiencies for organizations managing their Legal Hold and eDiscovery process
Austin, TX (PRWEB) April 05, 2012
Mitratech, the leader in enterprise legal management solutions including matter management, e-Billing and GRC management automation, today announced the release of TeamConnect Legal Hold 3.3, designed to help corporate litigators reduce eDiscovery risks with unprecedented oversight throughout the legal hold lifecycle. Mitratech's ISV partner Kiersted / Systems leveraged TeamConnect's native business intelligence engine to enhance the legal hold product with out-of-the-box reports and several, new productivity features. With these enhancements, legal operations managers can now unify the legal hold process with TeamConnect's matter management solution, creating significant improvement in process efficiency.
"We are pleased to present our clients with an enhanced productivity solution that offers both additional operational insight and increased cost efficiencies for organizations managing their Legal Hold and eDiscovery process," said Eric Thurston, President of Mitratech.
According to Gibson and Dunn's 2011 mid-year study, the first six months of 2011 displayed a dramatic 82% increase in the frequency of litigants that requested sanctions be levied against the opposing party for failing to comply with FRCP regulations – and a corresponding increase in the number of sanctions awarded.
To address these risks, TeamConnect Legal Hold gives the legal department a powerful tool for establishing a defensible automated legal hold methodology by reducing the complexity involved in defining the scope, issuing consistent notifications, and managing custodian interviews, making the process more streamlined, accurate and cost effective.
TeamConnect Legal Hold 3.3 enhancements include:
•Powerful out-of-the-box reports providing greater visibility and information access throughout the legal hold lifecycle, including KPIs for executive and management dashboards.
•Mobile access for recipient responses, whereby the TeamConnect Legal Hold portal has been modified for use on commonly used handheld devices such as the iPhone, iPad, and Blackberry.
•Enhanced employee records management, including greater flexibility in defining escalation criteria.
•Improved hold recipient management to include the ability to add non-employee recipients to the hold and to transfer recipients between holds.
•"One Click Notice" button that has made the notice creation and submission process easier and faster to execute.
The enhanced solution adheres to industry best practices for making the legal hold process internally trackable and externally enforceable with management oversight throughout the process.
Current clients can receive the upgrade to TeamConnect LegalHold 3.3 by contacting Mitratech support at support(at)mitratech(dot)com. To learn more about this product or to see a demonstration, email info(at)mitratech(dot)com.
About Mitratech
Mitratech is the leading provider of enterprise legal management solutions. Law departments from Fortune 500 companies and large enterprise organizations around the world rely on Mitratech to help them manage their core legal processes, as well as governance risk and compliance. Using Mitratech's TeamConnect platform, legal departments can automate and streamline their matter management, e-billing, legal hold, e-discovery and compliance activities, resulting in reduced costs, improved performance and increased client satisfaction. Available as an on premise, hosted or SaaS-based solution, TeamConnect can adapt to any organization's business and IT infrastructure requirements. To learn more, visit http://www.mitratech.com