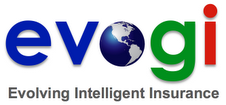 Now telematics and GPS-based fleet management systems can be used for a competitive advantage in commercial vehicle insurance
Scottsdale, AZ (PRWEB) April 05, 2012
Evogi, the premier provider of the most comprehensive commercial fleet telematics solutions will host a webinar How to Use Fleet Telematics for a Competitive Advantage in Commercial Vehicle Insurance on Thursday, April 12 at 12:00pm EST. This is the first in a 12 part webinar series to be hosted by Evogi. These webinars will be available at http://evogi.webex.com.
Usage Based (UBi) and Behavior Based Insurance (BBI) programs are revolutionizing the personal auto insurance industry worldwide. Now telematics and GPS-based fleet management systems can be used for a competitive advantage in commercial vehicle insurance. The Evogi webinar series will cover these topics and more.

Increase Revenues and Bottom Line Performance
Decrease Loss and Loss Adjustment Expenses
Increase New Business Hit Ratio as well as Retention
Mitigate Adverse Selection and Predation
Expand Your Product Offering to Improve Customer Intimacy - Cross-Sell/Up-Sell
Enhance Your Underwriting, Pricing and Risk Management Capabilities
Enhance Company Value Proposition
Reward Policyholder Safety
Environmental Responsibility
Panelists for these webinars include Evogi senior management who possess deep insurance industry expertise at prestigious carriers such as Progressive, State Farm, Allstate, Travelers, Zurich, OneBeacon, GMAC, CNA, and Liberty Mutual. Also included are industry experts from Evogi's telematics solutions partner group.
For more information on the Evogi webinar series, please contact Larry Baker at larry(dot)baker(at)evogi(dot)com or at 574-252-6190.
About Evogi
Evogi is the premier provider of advanced vehicle telematics and associated information based products and services for the US property and casualty automobile insurance market. Evogi's innovative solutions help our insurance industry clients and commercial fleet owners increase revenue, manage risks, reduce costs, improve productivity, and enhance customer service. Evogi has offices in Scottsdale, AZ, and Chicago, IL. More information about The Evogi Group can be found at http://www.evogi.com and http://www.fleetdaddy.com
Media Contact:
Larry Baker
Director, Marketing
larry(dot)baker(at)evogi(dot)com
574.252.6190 (US/International)