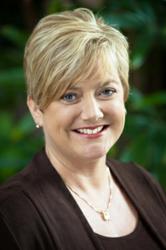 Knoxville, Tenn. (PRWEB) April 05, 2012
PerfectServe, the leading platform for intelligent clinical communication services, has strengthened its national sales force with the addition of Jean Schat as regional vice president of sales for the northeast region.
In her new role, Schat will be responsible for growing PerfectServe's hospital clients and health care partnerships within the northeastern United States.
A registered respiratory therapist with more than 15 years of health care expertise, Schat has a proven history of record-breaking sales. She comes to PerfectServe from Curaspan Health Group where she served as northeast general manager and senior regional director.
Prior to her tenure at Curaspan Health Group, Schat was a northeast regional executive at CareScience, Inc. She was also the northeast regional vice president at MediServe Information Systems from 2001-2005, and has held positions at Mallinckrodt/Tyco Healthcare, CliniComp, Intl., and Naval Medical Center.
Schat holds a bachelor's degree in business information systems from the University of Phoenix.
About PerfectServe
Advancing care coordination across the continuum, PerfectServe's intelligent clinical communication platform makes it easy to connect clinicians — and push relevant clinical information — to the right physician at the right time, in the precise way each physician wishes to be reached. Based in Knoxville, Tenn., PerfectServe processes more than 35 million transactions annually, connecting more than 20,000 physicians in health systems and medical practices across 154 markets in the United States. For more information go to http://www.perfectserve.com, visit Twitter, or call 877-844-7728.
###