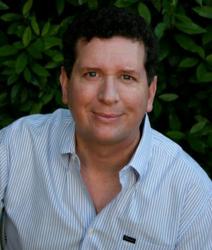 That knowledge can make your home-buying experience a lot more enjoyable and a lot less stressful
San Francisco, CA (PRWEB) April 06, 2012
Tim Gullicksen, one of the top real estate agents of Zephyr Realty in San Francisco, understands the pressure a first-time home buyer may feel when attempting to choose the right home for them. Although the internet is flush with advice, as a former teacher, Gullicksen focuses on preparation and education and believes that the more information a home buyer is given up-front, the more they can understand what to expect about real estate.
"That knowledge can make your home-buying experience a lot more enjoyable and a lot less stressful," Tim Gullicksen of Zephyr Realty said.
In this vein, Gullicksen is providing five tips to help first-time home buyers pick the perfect house for them:
1) Is it the right time to buy? The market is the least important factor any potential home buyer should consider when deciding whether and when to buy a home. More important considerations are the home buyer's financial situation, job stability and ability to afford a home in which they will be comfortable for a minimum of the next five to seven years.
2) Getting pre-approved to work with a lender or mortgage broker up front can help home buyers understand the total costs of home ownership, as well as the tax benefits. Getting a firm grip on what monthly outlay is comfortable will help home buyers stick to the appropriate budget in their search.
3) Keep an open mind while house hunting, especially in terms of location, condition of the property and type of sale. Don't exclude foreclosures, short sales or probates when searching. The houses may or may not be what the buyer is looking for, but have a real estate agent explain the pros and cons nonetheless. This will ensure that an informed decision can be made.
4) Do not be guided by the asking price when deciding what to offer on a home. It's critical to review the disclosures, as well as the comparable sales, with an agent in order to determine an assessment of the property's fair market value. That price may be well above or below the listed asking priced. Remember that getting something "under-asking" isn't necessarily a good value.
5) With very few exceptions, it's critical that home buyers attend and inspect the home. Gullicksen recommends that buyers complete their own professional home inspections.
For more information about Tim Gullicksen of Zephyr Realty, call 415-655-1588, view him on the web at http://www.timgullicksen.com or visit 2523 California St. in San Francisco.
About Tim Gullicksen of Zephyr Realty
Tim Gullicksen of Zephyr Realty is a San Francisco real estate agent who specializes in a broad spectrum of San Francisco real estate property types, from affordable units sold through the Mayor's Office of Housing to multi-million dollar buildings and single-family homes. Gullicksen works with experienced and first-time home buyers in San Francisco to find them the right home.
For more than 30 years, Zephyr Realty has been one of the most respected real estate firms in San Francisco. Its reputation as a highly professional and effective group of agents is recognized by both clients and the entire real estate community. As the most successful independent real estate firm serving San Francisco, with more than one billion dollars in gross sales annually, its real estate agents understand the San Francisco market like no one else.