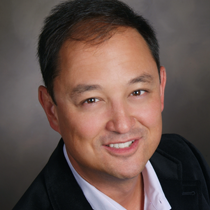 Kansas City, MO (PRWEB) April 05, 2012
The cofounder and managing partner of Think Big Partners, Herb Sih, earlier launched a new healthy-living blog called Startup Your Fitness, which encourages entrepreneurs to live a healthy lifestyle with diet and exercise.
Startup Your Fitness, which launched on April Fool's Day, will provide entrepreneurs with exercise tips, diet tricks and pieces of health advice that can fit into a busy lifestyle. The blog is written by Herb Sih, a serial entrepreneur who found himself caught up in the startup world and drifting further and further away from staying in shape.
"I know many other entrepreneurs who are in the same boat as me," says Sih. "They're passionate and committed to their dreams, but struggle finding time for exercise and living a healthy lifestyle. So, I'm challenging them to join me in my next venture in building an exercise regimen that works for entrepreneurs just like me."
In order to jumpstart the Startup Your Fitness blog, Sih has dedicated the month of April to train for Ruckus St. Louis, a family-friendly mud run and obstacle course, which takes place on May 5, 2012. The blog will encourage other entrepreneurs to get in shape and sign up for other local active events this summer.
Sih has also initiated the Think Big Fitness Challenge for the employees of Think Big Partners and tenants of the bizperc coworking space. The Think Big Fitness Challenge is an employee wellness program that encourages Sih's coworkers to go above and beyond their typical workout regimens during the month of April.
To learn more about Startup Your Fitness or to read the blog, please visit http://www.startupyourfitness.blogspot.com.
About Think Big Partners
Think Big Partners is an early-stage startup accelerator and mentorship-based collaborative network located in Kansas City, Missouri. Think Big Partners has successfully launched or grown over 100 successful companies with its creation of coworking spaces, entrepreneurial conferences, essential services, startup resources and funding. To learn more about Think Big Partners, please visit http://www.thinkbigpartners.com.
###