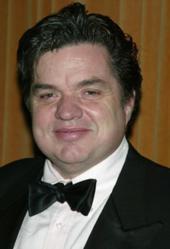 New York, NY (PRWEB) April 05, 2012
On April 3, TheaterMania reported that Oscar nominee Amy Adams and stage and television star Oliver Platt are among the actors who have joined the 50th anniversary Shakespeare in the Park season at the Delacorte Theater.
The season will feature William Shakespeare's "As You Like It," running June 5-30, and Stephen Sondheim and James Lapine's musical, "Into the Woods," which runs July 23-August 25.
For more up-to-the-minute theater news, show listings, video, features, reviews of Broadway Shows, and tickets visit TheaterMania.com.
About TheaterMania.com, Inc.
TheaterMania.com is the information and ticketing source for over 5,000 shows nationwide. For over ten years, TheaterMania.com has connected the theater community to the public as the leading online resource for consumers to find shows, get tickets, and save money to theater nationwide. TheaterMania.com publishes comprehensive show listings, provides Broadway ticket discounts, editorial content, and video coverage for over 40 markets and widely distributes free email newsletters and special offers to over 675,000 registered subscribers. In addition, TheaterMania.com creates online marketing programs for performing arts organizations, and provides technology to power ticketing, fundraising, and CRM through its proprietary software, OvationTix.