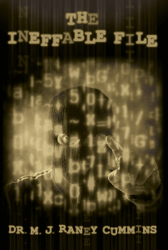 Washington, DC (PRWEB) April 18, 2012
Dr. Behpano Naoanra keeps his eye on the world, but the world has no idea he exists; in fact, his name is not even Behpano Naoanra. This new thriller tells how when he was a youth, James Joseph Nottingham's family and best friend were killed by one of the many groups of maurauders common in Africa, but young Jimmy was away from home when the tragedy struck. Using the false identity papers and cash that his parents and the parents of his best friend (both government agents for England and India, respectively) had stashed, James Joseph assumed a new identity and escaped Africa forever.
As Dr. Behpano Naoanra, James Joseph maintained a strict and formal Indian persona, safe in the knowledge that he could shed his identity as easily as he donned it. In addition to Behpano Naoanra, James Joseph has other identities from countries such as England and, his favorite, Africa. Armed with a vast network of moles and a bank of computers, Behpano has the entire globe under his gaze, keeping careful track of political, financial, and cultural trends across the planet.
Eventually, as the story reveals, it is Behpano's plan to rule the entire world using information he has hidden in what he calls "the ineffable file." When Dr. M.J. Raney's book crosses his path, he is horrified; how much, if anything, does the doctor know of his plan? Can he unravel the mystery of the author's identity, or will she crack the code that has encompassed the majority of Behpano's life? Will his carefully-laid plans come to fruition?
The "Ineffable File" is a fast-paced glimpse into one man's attempt to prevent his precarious house of cards from crashing around his ears. Behpano's methods of harnessing the world's deepest secrets for his own gain are as fascinating as the man himself.