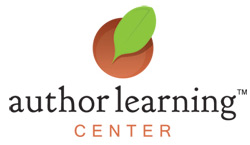 Bloomington, IND (PRWEB) April 04, 2012
Author Learning Center, the premier online eLearning resource for writers engaged in any stage of the story development or book marketing process, today announced Pete Nikolai, book publishing industry veteran and current director of backlist development and publishing services at Thomas Nelson Publishers, will be featured in a series of informative video interviews.
"Which Authors Benefit the Most from Self-Publishing," is the first of four videos featuring Nikolai that examine the changing landscape of the publishing industry and the benefits that exist through both traditional and assisted self-publishing options. As an industry insider, Nikolai has witnessed firsthand how e-books and e-reading devices have redefined book publishing and created new opportunities for first-time authors. "The book publishing industry has undergone an incredible transformation, and this democratization has created huge advantages for both authors and publishers," said Nikolai. To watch the entire interview, visit: https://www.authorlearningcenter.com/videos/which-authors-benefit-the-most-from-self-publishing-video.
"With more than 22 years of traditional book publishing experience, Pete Nikolai's insight is an extraordinary resource for authors who are eager to gain a better understanding of how the industry works," said Keith Ogorek, senior vice-president of marketing at Author Solutions, Inc. "He understands the challenges authors face, and we believe Author Learning Center members will find his tips and advice very helpful."
Pete Nikolai joins Stan Lee, Mitch Albom and Seth Godin as one of the many industry experts interviewed by the Author Learning Center. The Author Learning Center's full catalog and book development tools are available with a $149.00 yearly subscription. Free, limited guest access is also available.
For more information or to claim a free trial subscription please visit http://www.authorlearningcenter.com.
###
About Author Learning Center:
Established in 2011, Author Learning Center is a first-of-its-kind educational resource for authors engaged in any stage of the book writing and book marketing process. The subscription-based web community offers a comprehensive range of content and services from leading authors and publishing industry experts. Follow us @authorlearning on Twitter.
About Author Solutions, Inc.
Author Solutions, Inc. (ASI) is owned by Bertram Capital and is the world leader in indie book publishing. ASI's leading self-publishing imprints—AuthorHouse, AuthorHouse UK, iUniverse, Palibrio, Trafford Publishing and Xlibris —have helped more than 90,000 authors self-publish, promote, and bring to market more than 140,000 new titles. Through strategic alliances with leading trade publishers, ASI is making it possible to develop new literary talent efficiently and provide authors a platform for bringing their books to market. Headquartered in Bloomington, Indiana, ASI's global reach includes imprints developed specifically for authors in Australia, New Zealand, and the United Kingdom. For more information, visit authorsolutions.com, and follow us @authorsolutions on Twitter for the latest news.