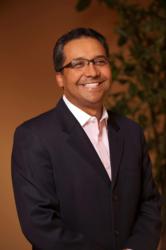 New York, NY (PRWEB) April 05, 2012
Loews Hotels announces the appointment of Michael Dominguez, Vice President of Global Sales, as Chair-Elect of Meeting Professionals International (MPI) for the 2012-2013 term. In this elevated role on the Board of Directors at MPI, Dominguez will help guide the organization's strategy while monitoring its overall performance, as well as setting the overall direction of its 21,000 members and 71 chapters worldwide.
"Michael brings a wealth of experience to his new position as Chair-Elect," said Bruce MacMillan, CA, Meeting Professionals International President and CEO. "We're pleased to welcome him to the Executive Committee and Chairmanship and look forward to his role in helping MPI deliver its members the very best in professional development, business opportunities and a vibrant industry community."
In his current role as Vice President of Global Sales, Dominguez oversees Loews' national sales offices and third party relations, acting as the "face of Loews Hotels" to ensure that the company maintains it leadership role and visibility within the meetings industry. Dominguez, who joined Loews Hotels as the Director of Marketing at Loews Ventana Canyon Resort in 2005, has spent his career leading successful sales and marketing teams across the Southwest and California.
"Loews Hotels is well known in the industry for our ability to host meetings and groups of all sizes with our unique brand of hospitality," said Jonathan Tisch, Chairman of Loews Hotels. "MPI is instrumental to our success and Mike's leadership will continue the Loews legacy of working with great industry partners."
MPI celebrates 40 years as a strong and diverse community of meeting and business event professionals. As the industry has grown and gained prominence, MPI has been at the forefront of providing content, research and business connections enhancing the performance of its members. MPI celebrates its community of planners, suppliers, students, faculty and various professionals whose leadership, camaraderie and connections are the backbone of the organization.
About Loews Hotels
Headquartered in New York City, Loews Hotels & Resorts owns and/or operates 17 hotels and resorts in the U.S. and Canada. Located in major city centers and resort destinations from coast to coast, the Loews portfolio features one-of-a-kind properties that go beyond Four Diamond standards to delight guests with a supremely comfortable, uniquely local and vibrant travel experience. Loews boasts some of the industry's most innovative and successful travel programs, including Loews Loves Kids for families and Loews Loves Pets for discerning animals on the road. For reservations or more information about Loews Hotels & Resorts, call 1-800-23-LOEWS or visit: http://www.loewshotels.com.
Follow Loews Hotels on Twitter: http://www.twitter.com/loews_hotels
Like Loews Hotels on Facebook: http://www.facebook.com/LoewsHotels
Watch Loews Hotels on YouTube: http://www.youtube.com/LoewsHotels
About MPI
Meeting Professionals International (MPI), the meeting and event industry's largest and most vibrant global community, helps our members thrive by providing human connections to knowledge and ideas, relationships, and marketplaces. MPI membership is comprised of more than 21,000 members belonging to 71 chapters and clubs worldwide. For additional information, visit mpiweb.org.
Contact:
Lark-Marie Anton
Loews Hotels
(212) 521-2779
lanton(at)loewshotels(dot)com
Emily Easter
Hawkins International Public Relations
(212) 255-6541
emily(at)hawkpr(dot)com