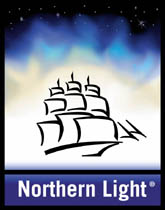 Cambridge, MA (PRWEB) April 05, 2012
Northern Light® today announced the launch of Northern Light Discovery for Life Sciences Conference Abstracts. Discovery's abstracts provide an abundance of life sciences research, often several years before that information is published in peer-reviewed scientific journals. Researchers and scientists can search a full-text index of more than 250,000 abstracts and posters from research papers delivered at over 400 industry conferences over the past two years, with new conferences added as the abstracts are posted. With Discovery's robust alerting capabilities, researchers can be notified as soon as new conference content is published.
The life sciences Discovery portal is the first of a family of hosted, industry-specific research portals, offering search and automated analysis of valuable content collections to help companies conduct market research, technical research, and competitive intelligence. Because it is an enterprise-class, hosted-offering, the Discovery portal can be implemented within an organization immediately. Discovery can be licensed with a minimum of 100 seats, or enterprise-wide.
All of the abstracts and posters in the Discovery portal are linked from the search results. A researcher or scientist can click the link to see the material on the website of the conference organizer and go right to the page the abstract is on – even in a 200-page PDF containing a thousand or more abstracts.
"Access to conference abstracts was requested by our life sciences industry clients, because they realize the information contained in conference papers and posters can be a window into the next significant innovation," Northern Light CEO C. David Seuss said. "Using the Discovery portal, the abstracts become even more valuable, because they can be searched collectively and analyzed instantly for key research concepts, accelerating the 'time to insight' for a researcher or scientist."
In addition to conference abstracts and posters, other industry content searchable and accessible through the Discovery portal includes:

Future Conference Calendar
Life Sciences News
Life Sciences Company Radar
Medline
PubMedCentral
ClinicalTrials.gov
Life Sciences U.S. Patents
Also, Northern Light Discovery for Life Sciences Conference Abstracts contains Northern Light MI Analyst™ text analytics, which automatically analyzes documents found in search results. MI Analyst can analyze documents using industry-specific concepts and concept categories including Drugs, Diseases, Mechanisms of Action, Clinical Trials, and Proteins, as well as general business facets such as Company Names, Business Scenarios, and Strategies.
For organizations that need additional content sets and customization, Northern Light offers its SinglePoint™ Strategic Research Portals. SinglePoint can be tailored to the look and feel of the client organization; can integrate diverse sources of internal, external, and licensed market intelligence; and can selectively populate or extract information from Microsoft SharePoint sites or other enterprise content repositories.
About Northern Light
Northern Light has been providing strategic research portals, business research content, and search technology to global enterprises since 1996. Northern Light's current clients include Fortune 100 market leaders in information technology, pharmaceuticals, telecommunications, energy, financial services and insurance, transportation, retailing, and electronics. Headquartered in Cambridge, Massachusetts, Northern Light is a profitable, privately-held company.