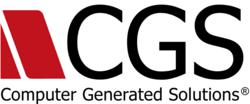 New York, NY (PRWEB) April 05, 2012
Computer Generated Solutions (CGS) is proud to announce that Olympic gold medalist Jackie Joyner-Kersee will deliver the keynote presentation for its 10th annual INSIGHT 2012 customer conference at the Borgata Hotel in Atlantic City, NJ on April 22-25. This year's event, themed "Unleash the Power of Knowledge," will connect CGS customers and industry experts for an exchange of strategies, solutions, and ideas.
"We are excited that Jackie Joyner-Kersee will be speaking at this year's conference. Her extraordinary accomplishments are sure to provide valuable inspiration to the attendees of INSIGHT 2012," said Phil Friedman, President and CEO of CGS. "Jackie will kickoff what promises to be a sensational four days of collaborative sessions and networking opportunities that will provide our partners with the tools and resources they need to thrive in today's ultra-competitive fashion and soft goods market."
Jackie Joyner-Kersee dominated track and field for 13 years, winning three gold, one silver, and two bronze medals over four Olympic Games during her illustrious career. She was named the Greatest Female Athlete of the 20th Century by Sports Illustrated for Women and received the Jessie Owens Award in 1986 and 1987. Jackie continues to hold the world record in the heptathlon (7291 points) and is the American record holder in both the heptathlon and long jump (24-7). Joyner-Kersee was the first ever recipient of the Humanitarian Athlete of the Year and is recognized worldwide for her interest in helping the less fortunate. She has also created the Jackie Joyner-Kersee Youth Center Foundation which has raised over $12 million while providing youth, adults, and families with athletic lessons and the resources to improve their quality of life.
Attended by retail, wholesale, manufacturing, and other fashion industry executives and professionals, INSIGHT 2012 will offer a diverse agenda that includes high-level professional development presentations, business solution breakout sessions, a CIO/executive roundtable, training workshops, and networking opportunities. CGS will present significant product advancements in its BlueCherry®, Leadtec™, and Microsoft Dynamics®-based software solutions and provide best-practices for a variety of common industry challenges. INSIGHT 2012 will also feature a customer appreciation gala event.
To register or obtain more information on the event, please visit http://www.cgsinc.com/insight2012.
About INSIGHT
INSIGHT is a dynamic, once-a-year event that brings together customers, partners, and industry and product experts for a focused exchange of plans, tactics, strategies, solutions, and ideas. In addition to products, software, and technology, INSIGHT is about providing attendees with the opportunity to learn about new business practices and emerging industry trends. Throughout the conference, speakers and solution experts will explain how to best leverage BlueCherry®, Leadtec™, and other CGS solutions to compete more effectively. INSIGHT will enable attendees to learn how to adapt to the accelerated pace of business, drive increased efficiency, generate new opportunities, and build on their current success.
About CGS
For more than twenty-eight years, CGS has enabled global enterprises, regional companies and government agencies to drive breakthrough performance through technology. Headquartered in New York City, CGS employs over 4,500 professionals in 20 offices in North America, Latin America, Europe and Asia. With global delivery capabilities, expertise across leading platforms and deep experience in multiple industries, CGS has become the IT partner of choice for thousands of organizations worldwide. CGS delivers a wide array of proprietary and third-party business applications, technology, business services and business process outsourcing solutions, including customer care, technical support and corporate learning & training. For more information please visit http://www.cgsinc.com.