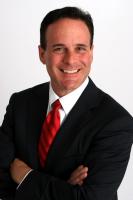 Las Vegas, NV (PRWEB) April 05, 2012
#1 best selling author Robert Vitelli, as featured on CBS and USA Today, is co-authoring a new business book titled, "Leading the Field: Strategies, Advice & Inspiration from World Class Experts," in which he will be sharing his expertise in the field of human potential and his knowledge on running a first class business.
Robert Vitelli is a pioneer in the field of human potential as well as the author and creator of the groundbreaking new book and personal growth technology entitled Being The Powerful You™. Robert also recently co-authored "Fight For Your Dreams" with legendary Les Brown. Along with his personal growth endeavors, Robert is also a millionaire entrepreneur and has traveled the globe for the past 24 years researching the most effective therapeutic and holistic modalities for creating lasting, positive change in an individual's life. While finding value in the various therapeutic and holistic approaches available, Robert found key components missing from any one single approach that would consistently support someone in creating rapid and permanent results in all areas of their life. After two decades of research, Robert has developed a personal growth technology that consistently produces the desired results, awareness and healing in a person's life. Robert has a unique approach to positive and permanent change in that it utilizes both the body as well as the brain as tools for rapid growth and increased awareness.
Robert Vitelli is excited to be collaborating with other leading experts to provide consumers with insightful information into various practices and professions, via this new book.
Robert Vitelli
Accelerated Results
Robert (at) RobertVitelli (dot) com
702-538-7650
http://www.RobertVitelli.com
"I Support The H.O.M.E. Foundation"
About The H.O.M.E. Foundation:
The Helping Others Means Everything, or The H.O.M.E. Foundation, is a not-for-profit organization dedicated to helping our Family of Charities. Frank Verdugo, President of The HOME Foundation, wants to help as many worthy charities as possible as they struggle during these tough economic times. Frank Verdugo helps raise funds through luxury dream home raffles, prizes, and high profile celebrity events in Hollywood... "Our mission is to help charities reach their fundraising goals and to bring awareness to their praiseworthy causes." Please visit our Dream Home Raffle at: http://www.HOMEFoundationRaffle.com and http://www.facebook.com/HOMEFoundationRaffle.
# # #