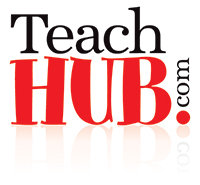 (PRWEB) April 05, 2012
TeachHUB.com aims to provide educators with timely and teacher recommended classroom tools and resources. Teachers looking for tips and ideas on how to make the most of their spring break can turn to TeachHUB's latest resources.
With the Top 12 Free Ways Teachers Can Rock Spring Break, TeachHUB shares 12 ways teachers can make the most of their spring break without spending a lot of cash. They are all easy, fun and affordable.
For those teachers who are looking to de-clutter their classrooms, TeachHUB has a spring cleaning guide that will help introduce spring into the classroom and curriculum. TeachHUB's Teacher Spring Cleaning Guide tackles how to de-dirt and de-clutter classrooms, welcome spring into lessons and more.
For any educators looking to clean out their teaching files, TeachHUB's article Spring Cleaning for Teacher File Cabinets offers great suggestions for teachers as they reorganize their lessons and classroom files. The article is full of simple filing methods to ensure that teachers never lose, forget or misplace their teaching resources.
There are many educational resources available on TeachHUB.com. TeachHUB provides teachers with free printable pop culture lessons, daily video writing prompts, classroom tools, educational news, and professional development. Those interested in receiving weekly updates on the new resources available on TeachHUB can sign up for the free TeachHUB Happenings newsletter.
About TeachHUB.com
Established by teachers, for teachers, TeachHUB.com offers educators recommended classroom tools, professional development, daily lesson plans, and education news. The website is dedicated to improving the quality of education and invests in the opinions of teachers when providing resources and support for both inside and outside of the classroom. Learn more at http://www.teachhub.com