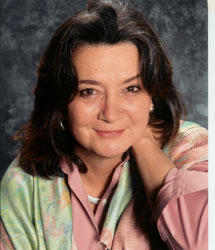 Any teacher in any school, no matter size or location, can have the opportunity to engage in this webinar and to reach out to Heidi for personal help in Common Core Standards implementation in their own classroom
Salt Lake City, UT (PRWEB) April 05, 2012
Forty-eight states are part of the Common Core State Standards Initiative—now the task of Common Core Standards implementation lies ahead. In order to assist educators as they implement the Common Core Standards in their classrooms, Heidi Hayes Jacobs will present a webinar on May 8, 2012, titled "Mapping to the Core: Planning for Curriculum Success," that will outline strategies for mapping curriculum to the Common Core.
"The 'Mapping to the Core: Planning for Curriculum Success' presents a phenomenal opportunity for educators to not only hear, but actually speak to one of the renown names in the field of education," says Chet Linton, CEO of School Improvement Network. "Any teacher in any school, no matter size or location, can have the opportunity to engage in this webinar and to reach out to Heidi for personal help in Common Core Standards implementation in their own classroom."
Webinar participants gain an overview of an innovative learning experience provided by Mapping to the Core LiveBook and LivePlanner, written by Dr. Heidi Hayes Jacobs and the Curriculum21 team. Mapping to the Core LiveBook and LivePlanner give teachers unprecedented support in mapping Common Core Standards alignment and student learning. Mapping to the Core presents theory and instruction that guides teachers through the process of creating a curriculum map aligned to the Common Core Standards, just in time for your summer planning. Learn how Mapping to the Core addresses the following implementation steps:

Understand basic mapping elements and types of maps
Develop core unit maps with integrated Common Core Standards
Establish core purposes for mapping reviews
Develop consensus core maps with benchmark assessments
Integrate literacy strategies into the maps
Align the maps using the five alignment perspectives
Update maps to engage the 21st century learner
Sustain the core mapping review process
Click here to register for Heidi Hayes Jacobs' "Mapping to the Core: Planning for Curriculum Success" webinar.
About School Improvement Network
Founded in 1991 by teachers, School Improvement Network provides comprehensive, research-based professional development anytime, anywhere. As the home of The Video Journal of Education, PD 360, Observation 360, the Learning 360 Framework, Equity 360, and Common Core 360, School Improvement Network resources focus on the most relevant topics, feature the top experts, and show educators how to put theory into practice. School Improvement Network works with thousands of schools and districts in every state and around the world and has visited over 3,500 classrooms to document best practices in action. Learn more at http://www.schoolimprovement.com.
School Improvement Network, PD 360, and their respective logos are trademarks of the School Improvement Network. All other trademarks and registered trademarks are the property of their respective owners.
Press Contact:
Duane Sprague
School Improvement Network
801-758-9546
duane.sprague(at)schoolimprovement(dot)com