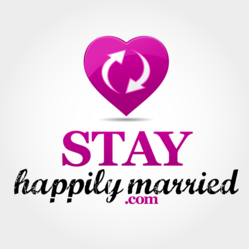 In many cases, dads parent in ways their own fathers never imagined.
Raleigh, NC (PRWEB) April 06, 2012
Fathers of the new millennium have vastly different roles than their fathers and grandfathers – and adapting to new circumstances is evolving the entire American concept of family, according to Tony Delmedico, a licensed family therapist in Raleigh. Delmedico is currently penning the book The Journey toward Deep Fatherhood and discussed changing paternal roles with attorney Lee Rosen on Rosen's podcast, "Stay Happily Married: The New Definition for 'Daddy.'"
Today's economy and shifting maternal responsibilities have forced the traditional notion of family to evolve. Fathers are left to fill in the gaps left by busy, working mothers; in many cases, dads parent in ways their own fathers never imagined.
"Certainly historically, we've been hunters and gatherers and explorers and defenders of the world, and... it's only in the last generation that men – and fathers in particular – have been asked to be nurturers in the home instead of providers, or in addition to being providers," says Delmedico. "The sheer economics of it have forced men to begin to share more of the duties and roles around the home, both in nurturing and providing a psychological safety net for the family."
Handling the responsibilities of today's dad requires psychological agility. Using traditional fathering skills passed down from the last generation just won't cut it – and dads today are breaking out of the mold cast tens of thousands of years ago. Rosen and Delmedico discuss fathers' current plight throughout the entire podcast on Stay Happily Married.
Rosen's site, StayHappilyMarried.com, runs podcasts each week featuring local and national guests; the show's aim is to help couples work through common (and sometimes not-so-common) marital issues. Recent episodes include "The Coworker Courtship" and "Add Spice to Your Love Life."
About Rosen Law Firm
With offices in Raleigh, Charlotte and Chapel Hill, Rosen Law Firm is a widely recognized firm representing divorcing clients. Rosen Law Firm provides professional legal advice regarding custody disputes, alimony, property distribution, separation agreement and domestic violence relief.