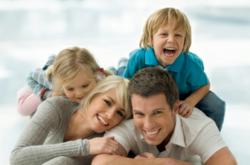 HealthCompare is recognized for encouraging buyers to make educated decisions about health insurance.
Orange, CA (PRWEB) April 05, 2012
Reputable health insurance comparison site, HealthCompare, has released infographics illustrating the many problems US citizens face in trying to find coverage. The data compiled in these information-packed graphics help hundreds of families and individuals understand the difficulties that come with not having a policy in place and the ease with which this problem can be solved. The graphics come in wide ranges of colors and interesting formats to help make understanding the results of the studies easy and fast. Infographics that are done right make hard-to-grasp scientific data easy to comprehend for the layreader because they trim away the excess information that is inherent to reading study results. HealthCompare launched their 10 health insurance infographics to help consumers digest the multitude of information that comes with trying to find affordable health insurance. The second five infographics in the release include:
1. Find Health Insurance That Fits Perfecty With Your Lifestyle
2. Discover Cheap Health Insurance
3. Is Buying Health Insurance Difficult
4. Finding Affordable Health Insurance
5. Are Health Insurance Brokers Necessary?
HealthCompare is recognized for encouraging buyers to make educated choices when it comes to finding effective and affordable health insurance. Shoppers are reminded to ask themselves the following questions when making decisions about their coverage needs:
1. What do I currently need in terms of health care? What, if any, are my pre-existing conditions? Prescription drugs?
2. Do I want a higher monthly premium and pay less out of my pocket at the time of the visit? Or do I want to pay less in premiums while I save money for later out-of-pocket costs?
3. Is my doctor a factor? Or is changing doctors an option if I opt for a policy that will dictate my physician?
4. What can I afford out of my pocket?
5. What are restrictions can I afford?
6. How much are emergency room visits going to cost?
7. Is maternity coverage offered?
8. Are my prescription drugs covered?
9. How important is the freedom to be able to visit the doctor as I need?
10. Are my office visits covered?
Insurance costs amount to more than just a monthly premium and often consumers take only that number into consideration when shopping for coverage. Once buyers know the answers to the questions they asked themselves, they're encouraged to consider the total out-of-pocket payments before settling on a plan.
HealthCompare wants consumers to be educated on what's best for them and that's why they designed the series of infographics to help them make decisions that work in their favor.
Media inquiries contact:
Allan Rahn
(7l4) 567-4596
arahn(at)wordandbrown(dot)com
About HealthCompare:
HealthCompare was launched in 2009 to work with brokers and carriers to help individuals and families easily research, compare, buy, and enroll in the right health insurance plan at the right price. Based in Orange, Calif., it delivers accurate, customized, health insurance quotes for the country's diverse population.
Through a unique partnership with its sister company, CONEXIS, HealthCompare has the ability to quickly reach thousands of COBRA-qualifying consumers and provide them with COBRA alternatives at the moment they become eligible for COBRA benefits. This provides these consumers with an opportunity to enroll in individual or family plans and potentially save hundreds to thousands of dollars on COBRA premiums and, at the same time, rewards referring brokers with referral fee income for the life of each policy.
For more information, visit HealthCompare.Org or call 888.748.5152.