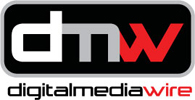 LOS ANGELES & LUXEMBOURG (PRWEB) April 05, 2012
Digital Media Wire and Farvest Group are pleased to announce their collaboration for the upcoming ICT Spring Europe June 19-20, 2012, during which will be held the first Digital Media Wire Event in Europe.
 
The collaboration was initiated and fostered through the longstanding efforts of the Luxembourg Trade and Investment Office in New York.
 
In addition to the exclusive ICT Spring ecosystem, a "Digital Media Village", focusing on the exciting world of entertainment, media and technology, will be implemented at the heart of the exhibition. Produced by Hollywood-based Digital Media Wire, a global leader in publishing and events, the event focuses on media disruption and the constantly evolving landscape for the production, distribution, monetization and marketing of movies, television shows, games, music and print media. The Village will be a forum for entrepreneurs, executives and investors to network, share ideas and build partnerships.
 
The Village will also feature panels, demos and presentations with industry thought leaders and start-ups alike focusing on the disruptive forces at work in the entertainment and media industries and how savvy content owners are navigating this exciting space and creating new and lucrative business models opportunities. The sessions will focus around GAMES, MUSIC and TV/FILM/VIDEO and the investors' series will look at what's hot and what's not in digital media and discuss financing models from incubation to traditional VC and where the money will flow in the years to come.
 
ICT Spring will be held in Luxembourg on June 19 & 20th and will focus on ICT Innovation, topics discussed include notably: Social & Data, e-Motion, Online Gaming, Marketing, TV & Media.
DMW and the ICT Spring team are happy to welcome attendees from all over the world to plan meetings, find new business partners in Europe (governments, firms, etc.), opportunities, startups to invest in, etc. Parties interested in speaking, attending or exhibiting at "Digital Media Village" at ICT Spring should contact DMW by email at europe(at)digitalmediawire(dot)com.  
More than 2.500 visitors expected from Europe, USA as well as Asia, 150 exhibitors & 120 revolutionary startups selected worldwide. Speakers already confirmed include: Hirsohi Mikitani, CEO & Founder Rakuten Group / Randi Zuckerberg, former Head of Marketing Facebook / Fernanda Montoro, New Media Manager, Real Madrid FC / Jeffrey Edell, Executive Director at TODPIX / Chris Redlitz, Founder Kicklabs / Brian Wong, Founder and CEO, Kiip.me / Garett Gee, Foudner scanme.com/ Boris Pfeiffer, Managing Director Europe, Kabam Europe / Jalak Jobanputra, Director at Omidyar Network, previously Senior Vice President at New York City Investment Fund.
About Digital Media Wire, Inc.
Digital Media Wire is a leading events, news, and publishing company serving the digital entertainment & media industry since May 2000. The company produces many well-established and respected executive forums featuring the leading executives in digital media and entertainment. Digital Media Wire also publishes authoritative daily email newsletters, job postings and the DMW 100 Index. For more information, please visit http://www.dmwmedia.com.
About Farvest Group
Farvest accompanies you in your important modern corporate challenges and connects you with your ecosystem of professional contacts. Farvest was founded in June 2000, with the ambitions of creating a real b2b marketing laboratory, and of rethinking the fundamentals of community approaches based on different principles: Customer Centricity - Content management repositioning - Integrated Marketing Communications - Elitism in business networking - Quality & reporting. Discover the Global Marketing Partner for all your B2B strategies! For more information, please visit http://www.farvest.com.
###
Media Contacts:
Duan Li
Digital Media Wire, Inc.
duan(at)digitalmediawire(dot)com
310-855-0033
Emilie Venezia
Farvest Group
+325 26 27 69 1 ext.42
emilie(dot)venezia(at)farvest(dot)com