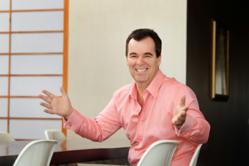 Endless opportunities await those who choose to think differently..
(PRWEB) April 07, 2012
UK business centers are facing an alarming increase in vacancy rates as the number of people on the high streets and shops continue to dwindle.
Occupancy among town and city centers have declined rapidly this previous quarter as Local Data Company reported that 14.6% of establishments are now lying empty. Property specialist Rick Otton believes that this problem will continue unless new investment opportunities are introduced.
"Businesses have been greatly affected by the euro crisis and this problem is not something that should surprise us. What we need right now is to formulate new ideas and create new opportunities for these businesses," Mr. Otton said.
British Property Federation director of policy Ian Fletcher shares the same thought. Investor Today quoted him saying: "It's crucial that the Government responds to Mary's review with a menu of recommendations that local people, councils and businesses can 'pick and mix' to help start to reverse the damage that many of our high streets have suffered."
This a critical time for the British economy so investors and businessmen should think outside the box and formulate resolutions that would alleviate the current financial situation, Mr. Otton said.
"With the introduction of fresh trade options, it won't be long before the business centers become populated again. There are lots of alternatives out there, and given the right opportunities, UK's economy will flourish once again," said Mr. Otton.
Rick Otton is famous for his revolutionary property investment strategies that have recently captured the property market. He strongly believes that creative thinking can produce sound and effective solutions, just like how he was able to formulate his strategies.
Mr. Otton's real estate investing techniques were a product of the early 90's Savings and Loans crisis in Texas, one of the most despairing times in the US when majority of the banking system collapsed. Mr. Otton wanted to buy properties but the banks could not afford to give out loans and he did not have money for deposit, so he thought of an alternative way to buy houses without relying on loans or cash deposits.
"It is amazing what a desperate man can do. Once you're backed in a corner, you begin to realize several ways to get out of that situation. Endless opportunities await those who choose to think differently," Mr. Otton said.
For more information on Mr. Otton's strategies, you can visit http://www.rickotton.co.uk/
About Rick Otton
Rick Otton is an original pioneer of creative property strategies. He is founder and CEO of We Buy Houses, a leading property enterprise which operates in the property markets of the United Kingdom, New Zealand, USA and Australia.
In 1991 he uncovered an innovative strategy of buying and selling real estate and went on to amass a portfolio of 76 properties in his first twelve months of active investing.
Since 2001, Rick has taught over 30,000 students to buy, sell and trade residential property without banks, debt or risk. By employing these same strategies many of Rick's students have made over a million dollars a year in cash and equity, using little or none of their own money, year after year.
In 2008 Rick revealed his strategies in the United Kingdom and became the creator of 'Houses for a Pound'.
He has appeared in the following Australian TV programs: 2004 ABC documentary 'Reality Bites' and on Today Tonight, Insight and A Current Affair. In October 2007 Rick gave a way a house on national TV during 2 episodes of Channel 9's Hot Property.
Rick Otton has also been featured in Your Property Network, Australian Property Investor, Lifestyle Trader Magazines and in the books: The Secrets of Property Millionaires Exposed!, Ideas: Original Perspectives On Life and Business From Leading Thinkers, Think and Grow Rich in Property, Insider Property Secret.
Rick Otton can be contacted via his website http://www.rickotton.co.uk