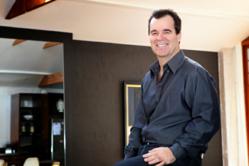 Real estate investing is very dynamic so it is a must that you understand first what you're going into.
(PRWEB) April 07, 2012
Creative real estate has surely rocked the property market and left investors and sellers wondering what it is all about.
Rick Otton, widely known for his introduction of groundbreaking property investment strategies, answers questions on creative real estate investing in his recently released podcast. Together with Ben Chislett, Mr. Otton addresses queries on his revolutionary techniques.
"Now, what we've done here is we've segmented concerns that sellers might have before entering into a deal," said Mr. Otton.
In the 35-minute episode entitled "You Asked, We Answered: Another Podcast Designed By You," Mr. Otton stressed the importance of having a full understanding of the whole process before engaging in actual transactions.
"Real estate investing is very dynamic so it is a must that you understand first what you're going into. One wrong move and it could mean your loss. That is why, we take this opportunity to answer and discuss your questions to make everything clear," he explained.
Important Points
One of the interesting issues discussed during the episode was the actual reason why the seller is putting the house on the market.
"The paramount thing behind this was 'What do you want the cash for?' Cause it's only going to go to four places: pay off debt, into a bank, buy another property or another investment." And these reasons are the focus of Mr. Otton's strategies.
He also mentioned how trust plays in the negotiations. "Every situation is different. It's like a trust based question, you know? And they're not comfortable with you because I don't believe that paperwork makes people comfortable. I think people make people comfortable and paperwork just supports what they said," he said.
Real Estate Investing, The Creative Way
Mr. Otton believes that everybody should be given an option and that endless opportunities arise for those who are brave enough to be creative.
"Well, I think what we're doing here… and people are trying to put these property deals together, they need to be mindful that people only know one way until you show them another way, they haven't been shown any other way to profit," he said.
Mr. Otton has been teaching creative real estate for more than thirty years now and has mastered the art of negotiations, and shares his unconventional ways of making money in property investing through seminars and bootcamp.
The podcast can be accessed here: http://bit.ly/GYjfRr
For more info on creative real estate, you can visit Rick Otton's website here: http://www.creativerealestate.com.au/
About Rick Otton
Rick Otton is an original pioneer of creative property strategies. He is founder and CEO of We Buy Houses, a leading property enterprise which operates in the property markets of the United Kingdom, New Zealand, USA and Australia.
In 1991 he uncovered an innovative strategy of buying and selling real estate and went on to amass a portfolio of 76 properties in his first twelve months of active investing.
Since 2001, Rick has taught over 30,000 students to buy, sell and trade residential property without banks, debt or risk. By employing these same strategies many of Rick's students have made over a million dollars a year in cash and equity, using little or none of their own money, year after year.
In 2008 Rick revealed his strategies in the United Kingdom and became the creator of 'Houses for a Pound'.
He has appeared in the following Australian TV programmes: 2004 ABC documentary 'Reality Bites' and on Today Tonight, Insight and A Current Affair. In October 2007 Rick gave a way a house on national TV during 2 episodes of Channel 9's Hot Property.
Rick Otton has also been featured in Your Property Network, Australian Property Investor, Lifestyle Trader Magazines and in the books: The Secrets of Property Millionaires Exposed!, Ideas: Original Perspectives On Life and Business From Leading Thinkers, Think and Grow Rich in Property, Insider Property Secrets, and Walking With The Wise.
Rick Otton can be contacted via his website http://www.creativerealestate.com.au/