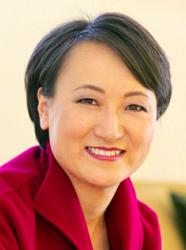 Sacramento, CA (PRWEB) April 04, 2012
Assembly Member Mary Hayashi will co-host an advanced screening of the highly anticipated documentary movie, Bully.
Directed by Sundance and Emmy-award winning filmmaker Lee Hirsch, Bully provides a clear and unwavering insight into bullying and its impact on the lives of five kids and their families. It's estimated that thirteen million kids will be bullied in the U.S. this year.
Rolling Stone's Peter Travers called the film "potent and provocative," and the NY Observer's Rex Reed called this a "powerful, vital and brave must-see movie." Kenneth Turan of the Los Angeles Times said that "'Bully' has an emotional impact that must be viewed to be understood."
To address this issue, Assembly Member Hayashi introduced AB 1539, directing the DMV to sell California's first lesbian, gay, bisexual and transgender (LGBT) specialty license plate, which will fund anti-bullying programs in schools.
Who: Assembly Member Mary Hayashi and the Weinstein Company
What: Screening of the Documentary, "Bully"
When: Tuesday, April 10 at 7:30 p.m.
Where: Tower Theater, 2508 Land Park Drive, Sacramento CA 95818
To receive a screening pass, please go to http://www.maryhayashi.com.
Assembly Member Hayashi is the Chair of the Business, Professions, and Consumer Protection Committee and serves the 18th Assembly District, which includes San Leandro, Hayward, Dublin, most of Castro Valley and Pleasanton, and a portion of Oakland, as well as the unincorporated areas of Ashland, Cherryland, San Lorenzo and Sunol.
# # #