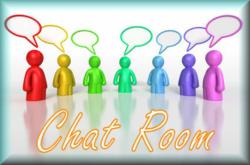 Boston, MA (PRWEB) April 04, 2012
There are many ways a chat application can help an individual. First, information can be delivered fast and easy through instant messaging. Second, connecting to other people is always fun and entertaining. Lastly, social networking sites area always involved with chat applications, allowing an individual to meet new friends. The Chatwing free chat widget has all of these important factors, making it one of the champions in the industry.
Chatwing is all about better connection and instant messaging. Its developers have realized the need for chatrooms that can be set up quick and easy. Chatwing is indeed user-friendly that it can be set up in just few seconds.
Since Chatwing is a widget, it can be embedded to any blog. To embed Chatwing, the user must register his blog's domain name to the website. He also needs to create an official Chatwing account that will become his dashboard. The next step is customization. The user can customize the widget's height, length, color, and name. Once everything is complete, he can now retrieve the HTML code needed for embedding.
Website chat is another thing that made Chatwing climb up the ranks. It has been proven that many people want to chat while discovering one website after another. This keeps them entertained. Once embedded to any blog, the Chatwing widget provides entertainment to visitors. The chat box also serves as a means of the blogger to communicate with his blog visitors.
Chatwing is also integrated with the social network log-in method. This simply means that users can log in using their Facebook or Twitter accounts. This makes information exchange easy all the time.
About Chatwing
Chatwing.com has developed live chat software for websites and blogs. The Chatwing.com website offers users the ability to signup and create a customizable live chat feature in 1 minute or less. Users have the ability to customize the size, color, and fonts of the chats. The ability to chat via social media accounts such as Facebook and Twitter enable Chatwing to offer a personal and unique real-time experience to all sites. Chatwing is 100% free web software.