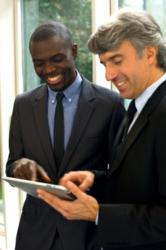 Nearly 90 percent of all searches conducted by buyers and sellers now take place online.
Jacksonville, FL (PRWEB) April 05, 2012
Real estate marketing has always been a major factor in the success of buying and selling properties. Marketing and real estate went hand in hand for decades until the market lost its momentum in 2008. Desperate times called for desperate measures and successful entrepreneurs have developed a way to increase ROI on sales and investments by harnessing the power of the Internet. Recent studies by market research groups have reported that nearly 90 percent of all searches conducted by buyers and sellers now take place online.
Investors that are kick starting their real estate marketing campaigns using the Internet are reporting record sales regardless of the near four years of real estate market retraction. One of the reasons that the Internet is changing the way that real estate is bought and sold is information. Property listings and records are more up-to-date compared to offline search methods that often have outdated data and other costly inaccuracies. In the real estate world, he or she that has access to the best data or marketing tools usually strikes gold first.
The current real estate market might be a buyer's market, but realtors, property investors and entrepreneurs that are focusing their attention online are achieving great success. "There are millions of homebuyers and renters searching for properties everyday online," according to Ryan Bush owner of http://www.howtomarkethouses.com. "Reaching the people that are ready to spend money is much easier than utilizing expensive offline marketing or advertising campaigns that produce very dissatisfying results."
The use of social media websites, emails lists and lead generation websites are where the future of real estate is going online. Investors and real estate agents that are able to learn the secrets of real estate marketing can tap into the huge market of buyers that are in every city and state in the U.S. Traditional marketing methods are now on life support as new technological advancements are helping investors outperform offline real estate marketing campaigns.
About HowtoMarketHouses.com
Struggling sales and untapped lead generation markets formed the basis of HowtoMarketHouses.com in 2009. Ryan Bush and a team of experienced entrepreneurs created the largest online resource for real estate marketing training. The expert knowledge and skills of real estate marketing professionals are taught in easy to understand online videos to real estate agents and investors that want to increase their ROI.