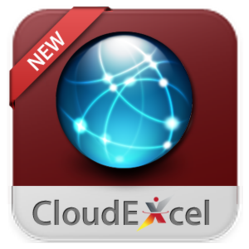 Our CloudExcel Network will put a rocket behind your DotNetNuke website.
Bakersfield, CA (PRWEB) April 05, 2012
DNN4Less, a fast-growing DotNetNuke Hosting company, is proud to announce a new service "CloudExcel" to its existing and new clients. CloudExcel is a CDN (content delivery network) with a security layer that 'just works' in conjunction with DotNetNuke website. Once a DotNetNuke website is a part of the CloudExcel community, its web traffic is routed through intelligent global network.
CloudExcel offers website performance enhancement with simple setup and reasonable prices for people who know and love DotNetNuke. CloudExcel is a system that accelerates delivery of web content by replicating it on multiple servers and serving it from the geographic location closest to the user. Such a network enables websites to improve performance significantly and to serve much larger audiences than a single server can typically handle. Virtually any type of static web content can be delivered more efficiently via CloudExcel.
"To keep our clients happy - and loyal - we took a new approach. We identified a smaller number of strategic global locations near primary Internet Exchange Points, and built supercharged points of presence we call SuperPOPs. These SuperPOPs have massive amounts of computing and caching power and are directly connected to all the major backbone networks. And that means a DotNetNuke website is just milliseconds away from almost every broadband user in the world," said Kevin Bowers, Director of Business Operations for DNN4Less.
Go Global Without Big Costs
In the past, global content distribution was expensive and complicated. CloudExcel makes it simple and cost effective to serve your content from an advanced network. 21 content caching points of presence (POPs) in top tier data centers are strategically located near primary Internet Exchange Points and directly connected to over 1150 user networks. Your content is at the center of the global traffic exchange, putting your end users just milliseconds away from your content.
Small and Large Object Optimized
Whether serving small objects like images, CSS and JS files, or large objects like streaming video and audio, the intelligent CloudExcel system is optimized to serve small files from RAM and large files from disk. This gives you optimal performance regardless of file size.
Guaranteed Availability
Patent-pending routing mechanisms and global load-balancing technology serves content requests from the location closest to the end user. In the rare event of a single PoP unavailability, your content continues to be served from the closest available point. This technology provides industry leading reliability and availability of your content.
About DotNetNuke
DotNetNuke (DNN) is the leading Web Content Management Platform (or CMS) for Microsoft, powering over 700,000 production web sites worldwide. The flexible DNN open source CMS platform also functions as a web application development framework. Depending on your role within your organization, DNN provides powerful benefits to support your Web initiatives.
About DNN4Less
DNN4Less is a multi-region DotNetNuke hosting provider. DNN4Less offers DotNetNuke shared, cloud, reseller VPS and dedicated server hosting solutions on all editions of DotNetNuke, and offers the most extensive DotNetNuke (DNN) Support. DNN4Less is committed to continually provide innovative solutions for customers.