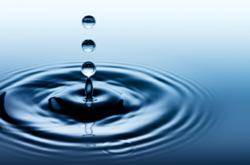 water is a precious resource
Basingstoke, UK (PRWEB UK) 6 April 2012
Website design plays an important roll within marketing and in communicating a message to people online. This is why a water authority in the south of England has decided to appoint a new website design agency to help re-design their current website and reinforce the message of saving water to customers. They approached Marketing Quotes in March 2012 to help find a new website designer that can bring new marketing ideas as well as the overall design and message that the website provides.
A spokesperson from the water authority commented 'we need to try and educate our customers, water is a precious resource, partly down to the lack of water, but also the cost involved in us making water safe to customers. If the environmental trends continue, next year will also be difficult, hence the need to try and reinforce the message about saving water. We felt by re-designing the website, this should give a stronger message as well as giving ideas for people to save water just by adjusting their lifestyle habits. We have now found a designer in south London and are working together to get the new website launched over the next few weeks.'
Anne Richards (who works with website designers at Marketing Quotes) commented 'we are pleased they were able to find a good designer that they can work with. There are thousands of designers in the UK and sometimes finding a really creative and innovative one can be difficult and time consuming. We hope they work well together and the new website communicates the message intended.'
About Marketing Quotes - Marketing Quotes is a free service to UK businesses to help get free advice and quotes from local marketing agencies.