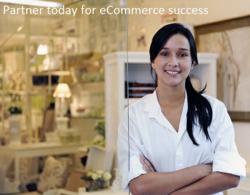 During the worst global economic recession in decades, eCommerce has continued to grow. eCommerce "Partners" will dominate the eCommerce Industry for years to come. eCommerce Partners have a deep knowledge of the global market, infrastructure and commerce
Orlando , FLorida (PRWEB) April 10, 2012
IEG NA the strategic online eCommerce Partners & growth leaders in global cloud eCommerce, develops and manages online business for companies in USA and Europe. IEG NA is based in Orlando, Florida with technical locations in Ireland and the Far East.
On March 20th the company launched the European Store for http://www.johnhanly.eu. John Hanly is one of the oldest companies in Ireland established in 1893. The company has a strong eCommerce Strategy and will roll out two further channel websites during 2012. Over the course of the next quarter IEG will launch over 50 stores in Europe and the US.
IEG Director of eCommerce Padraig O Connell "over the next 2 years eCommerce is expected to become a trillion dollar industry (channel advisor) . During the worst global economic recession in decades, eCommerce has continued to grow. eCommerce "Partners" will dominate the eCommerce Industry for years to come. eCommerce Partners have a deep knowledge of the global market, infrastructure, commerce strategies and the challenges that are ahead to ensure success. John Hanly will go from strength to strength online."
IEG has strong connection in hospitality, retail and the golf industry partnering with some of the world largest selling brands. In May 2012 IEG will launch their own partner channel which is estimated to have over ten thousand products. The company Director of eCommerce is Padraig O Connell, based in the Orlando office and CTO John Carmody leads the tech operation in Europe.
"Companies need to understand that eCommerce is a very complex industry and it is not as simple as purchasing some software, adding some products and expecting sales. e Commerce Partner's companies bring years of experience. eCommerce setup, flow, channel partners, understanding data, recommendations, new module release. eCommerce Partnerships negate the percentage of risk. Don't expect to become a professional golfer when you purchase a new set of clubs! "
IEG has a multi-channel solution which supports both direct and partner channel sales is designed to maximise online revenues. The company's Commerce Advance comprehensive platform offers site customisation, development, order management, physical and digital product fulfilment, hosting, multi-lingual, advanced reporting and strategic marketing services.