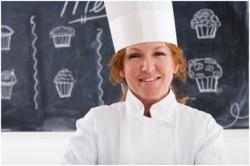 Cuddle Cupcakes is planning a bright future in Chicago, IL.
Chicago, IL (PRWEB) April 10, 2012
Cuddle Cupcakes is planning a bright future in the Chicago area and nationwide. The Company launched its "Online Division" http://www.cuddlecupcakes.com in September 2010 with a focus of bringing joy into the lives of people everywhere by offering home-made gourmet cupcakes wrapped in couture packaging. Cuddle Cupcakes Chicago has already launched a successful partnership with Groupon by selling 960 Groupon vouchers within 24 hours. The Company uses a cost effective business model that makes purchasing gourmet cupcakes affordable for everyone. The founders of the company are two women (best friends) who have a strong background in corporate america. One founder has an MBA and worked for over 15 years in IT Consulting & Strategy and the other founder was an AVP of HR for a major banking firm.
Now that Cuddle Cupcakes Chicago has a successful online (mail order) strategy the company has moved into Chicago's West loop and plan to secure corporate partnerships and clients. For those of you who want a sweet slice of Chicago they now offer the ability for you to schedule a time to pick up your gourmet cupcakes. The word on sweet treat beat is that Cuddle Cupcakes Chicago is planning an expansion into other product markets and locations.