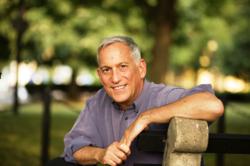 Jacksonville, FL (PRWEB) April 05, 2012
The 2012-2013 Florida Forum speaker series, produced by The Women's Board of Wolfson Children's Hospital to benefit the Larry J. Freeman Behavioral Health Center and additional vital needs, will host an all-star lineup at the Times-Union Center for the Performing Arts in Jacksonville, Florida.
Women's Board president Jackie Bargas and 2012-2013 Florida Forum chairs Martha Baker and Sharon Lucie announced the upcoming season's guests at the Times-Union Center for the Performing Arts on April 4, following the previous season's final lecture by Dr. Condoleezza Rice.
The 2012-2013 series opens October 2 with Walter Isaacson, whose exclusive biography of Steve Jobs has remained on the New York Times and Publisher's Weekly bestseller lists since its release in October 2011. He is currently president and CEO of the Aspen Institute and chairman of the Board of Teach for America.
On February 2, 2013, The Women's Board welcomes former Secretary of Defense and former CIA director Dr. Robert M. Gates. Considered "The Soldier's Secretary," for his commitment to placing the men and women in uniform as his top priority, Gates made significant advances in soldier safety, including replacing vehicles in the field with heavily armored vehicles, which according to USA Today, reduced roadside bomb attacks and fatalities by almost ninety percent.
The Florida Forum season concludes on March 4, 2013 with famed cyclist, cancer survivor and healthy-lifestyle advocate Lance Armstrong. He catapulted to international stardom in the process of becoming the first and only professional cyclist to win the Tour de France seven times. Driven by his personal struggle with and triumph over cancer, Armstrong continues to be a leader and activist on behalf of cancer survivors around the world.
One of two major benefits produced annually by the all-volunteer Women's Board, the 2012-2013 Florida Forum will contribute vital funds for program and clinical equipment needs in addition to a 5-year, $4 million pledge towards the Larry J. Freeman Behavioral Health Center, which provides counseling and support for children facing surgery and illness, in some cases terminal. The Center also addresses and treats the full spectrum of psychiatric illness, as well as childhood obesity, eating disorders and depression, among others.
Lecture tickets are now available in various subscription packages, which may be purchased online through the Florida Forum website at http://www.thefloridaforum.com or via telephone by calling (904) 202-2886.
ABOUT THE WOMEN'S BOARD OF WOLFSON CHILDREN'S HOSPITAL
Established in 1973 by Ellen Cavert in Jacksonville, Florida, the ongoing mission of the entirely-volunteer Women's Board is to raise community awareness and to fund state-of-the-art infrastructure, programming, services and resources for Wolfson Children's Hospital—the only dedicated children's inpatient health care facility in the region. Since it's inception, The Women's Board has raised more than $22 million in support of Wolfson Children's Hospital to ensure the advancement of first-rate continuing medical care for all children. Two major annual benefits—the Art & Antiques Show and the Florida Forum speaker series—currently enable the board to donate more than $1 million a year to Wolfson Children's Hospital.
For more information about this advisory, The Women's Board of Wolfson Children's Hospital, the Larry J. Freeman Behavioral Health Center, or to request ancillary materials and/or to coordinate an interview, please contact Sara Phipps (904-654-6632, sara(at)theyellowdooragency(dot)com)