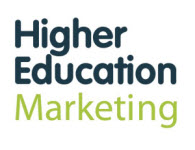 Montreal, QC (PRWEB) April 05, 2012
Montreal-based Higher Education Marketing, a leading education marketing firm, has created an eBook on how schools can maximize their use of Facebook's new Timeline format. The eBook, entitled "Facebook for Colleges and Universities: Leveraging the new Facebook Timeline", breaks down the features of the social network's new default format and offers numerous suggestions on how schools can use them to their advantage.
The eBook offers recommendations on how to best create a visually enticing profile page, build your college or university's Facebook fan base, and how to better engage visitors and discussions.
Click here to download the free Higher Education Marketing eBook: Facebook Timeline for Colleges and Universities.
Higher Education Marketing provides analytics-driven marketing solutions for career colleges, community colleges and universities. The firm specializes in Google Analytics, Google Adwords, Search Engine Optimization, Social Media Monitoring and Engagement and Mobile Marketing, among other education marketing tactics and tools. It is a certified Google Adwords Partner.
In the last year, Higher Education Marketing has increased its social media marketing services to meet a growing demand. It now helps clients develop a comprehensive social media strategy that involves: a thorough competitive analysis; effective profile setup on numerous social media platforms; actionable SM and website consulting services; consistent monitoring and engagement; and ongoing reputation management and branding services.